Mastermind of 1963 "Great Train Robbery" dies in London
Thursday, February 28th 2013 - 18:48 UTC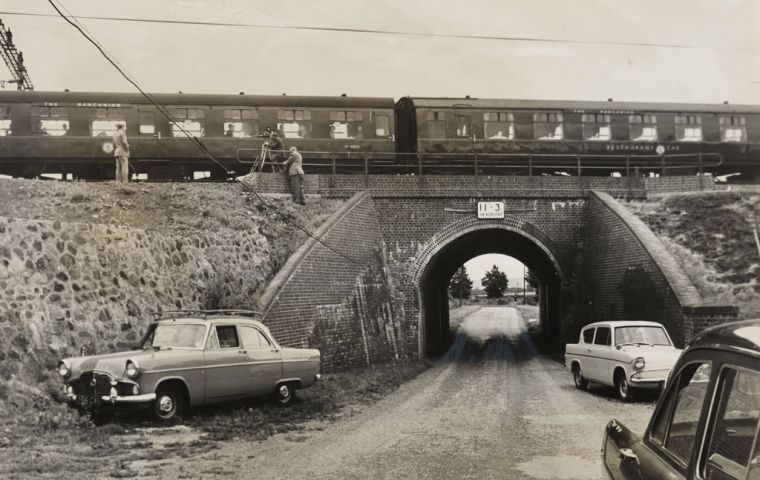 The mastermind behind Britain's "Great Train Robbery", a 1963 heist that turned its perpetrators into celebrities, has died aged 81, local media reported on Thursday. Bruce Reynolds died in his sleep at his home in London after a period of ill health, reports from news media which included the BBC said, citing comments from Reynolds's son, Nick.
His death comes just months before the 50th anniversary of the "Great Train Robbery", that was at the time Britain's largest robbery.
In August 1963, Reynolds, along with an 11-member gang, tampered with railway track signals and stopped a Royal Mail night train travelling from Glasgow to London carrying letters parcels and large amounts of cash.
Reynolds and his men stormed the train and made off with the equivalent of 3.93 million dollars which is about 26.43million dollars in today's money.
Train driver Jack Mills was struck over the head during the robbery. He died seven years later and many people believed the injuries he sustained during the heist contributed to his death.
Most of the gang were caught and given prison sentences totalling more than 300 years but Reynolds evaded capture, fleeing Britain with his wife and son. He spent five years as a fugitive in places as far afield as Canada and Mexico.
On his return to Britain Reynolds was caught by police and sentenced 25 years in prison for the train heist, of which he served just 10.
Reynolds later found fame as an author after penning his memoirs titled "Autobiography of a Thief" and became a consultant on a crime film.
His accomplice Ronnie Biggs achieved similar notoriety after he escaped from the prison where he was serving a 30-year jail sentence for his part in the robbery. Biggs spent 36 years on the run, leading a playboy lifestyle in Brazil, before finally surrendering to British police in 2001. Biggs was freed in 2009 on health grounds.