Chavez continues 'to cling to Christ and life' but suffering 'new and severe' infection
Tuesday, March 5th 2013 - 05:07 UTC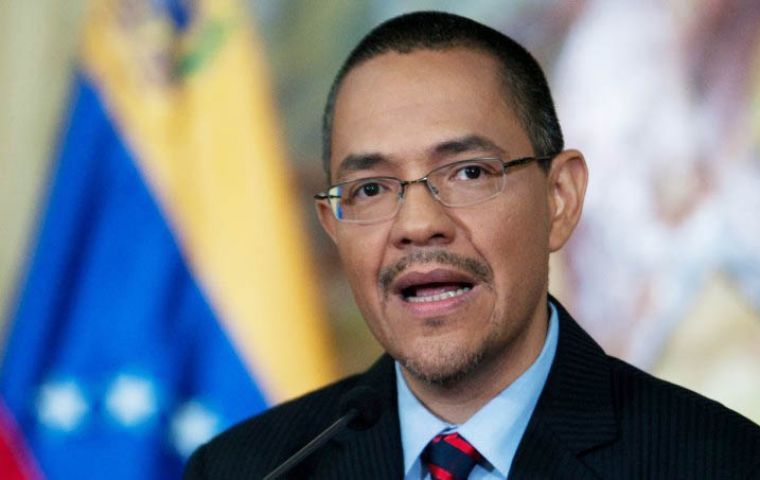 Venezuelan President Hugo Chavez is suffering from a "new and severe" infection that has worsened his breathing as he undergoes intensive chemotherapy, the government said late Monday.
The announcement came two weeks after Chavez, 58, checked into a Caracas military hospital following two months of treatment in Cuba, where he underwent his fourth round of cancer surgery since June 2011.
"Currently, he has a new and severe infection" Information Minister Ernesto Villegas said in a statement read from the hospital, adding that there was a "worsening of respiratory function."
Villegas reiterated that Chavez was undergoing "intensive chemotherapy, as well as complementary treatments" and that his "condition continues to be very delicate."
"Comandante Chavez continues to cling to Christ and life, conscious of the difficulties that he is facing and strictly following the program designed by the medical team," the minister said.
The government revealed for the first time on Friday that Chavez began receiving a tough new round of chemotherapy in Cuba after a respiratory infection had improved in January and decided to continue the treatment in Caracas.
Chavez has not come out or spoken in public in almost three months, fueling speculation about his health that has angered his government. Officials only released a set of photos showing him in his Havana hospital bed, smiling with two daughters on February 15, three days before his homecoming.
The government has sent mixed messages about his condition, saying last week that he was still suffering from respiratory problems before declaring the next day that he had presided over a five-hour meeting with aides.
Then Vice President Nicolas Maduro, his chosen successor, disclosed the chemotherapy treatment late Friday, before saying the next day that Chavez was still sending instructions about political and economic policies.