Nine Brazilians join the Forbes list of new billionaires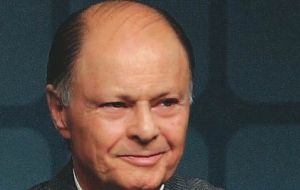 On the 2013 Forbes World's Billionaires List, of 1.426 billionaires, there are 210 newcomers from 42 countries. Nine of those newcomers are from Brazil, bringing the total count in that country to 46 billionaires. Three of the newcomers in Brazil are women. According to Forbes the Brazilian newcomers who have joined the Forbes Billionaires ranks in 2013 are:
Walter Faria, 4.6 billion dollars. Just like Brazil's richest man, Jorge Pablo Lemann, Walter Faria is another beer billionaire. He leads Petropolis Group.
Ana Maria Marcondes Penido Sant'Anna with 2.6 billion. She became a billionaire thanks to her father, Pelerson Soares Penido, who died in 2012 at the age of 93 and left both Ana Maria and her sister Rosa Evangelina relevant shares in CCR Group, Brazil's largest toll-road company by market value. Dirce Navarro de Camargo, Brazil's richest woman, partially controls CCR.
Víctor Gradin & family, 1.5bn. Victor Gradin is the largest individual stockholder of Odebrecht, Brazil's largest construction company with over 150 thousand employees. Together with his children, Gradin owns over 20% of the conglomerate that had revenues of 35 billion dollars last year. Odebrecht wants to pay 1.5 bn for their stake, while the Gradin family wants to receive at least 5.4bn.
Silvio Santos, 1.3 billion. Brazil's first ever celebrity billionaire is the TV host not only owns SBT, Brazil's third most-watched network, but also an empire with interests in media, real estate, finance, and beauty products. The self- made man started out as a street vendor in Rio de Janeiro and even ended up running for president in the late 1980s.
Rosa Evangelina Marcondes Penido Dalla Vecchia, 1.15 bn. Rosa Evangelina studied psychology and lives in Sao Paulo, Brazil's main financial city. Together with her sister Ana Maria Marcondes Penido Sant'Anna, they own stakes in CCR, Brazil's largest toll-road company by market value, which they inherited from their father, Pelerson Soares Penido. Pelerson played a key role in the construction of Brasilia, Brazil's federal capital created in the center of the country.
Daisy Igel, 1.1 billion. She is an architect and lives in Rio de Janeiro. The bulk of her wealth comes from the stake she inherited in Ultrapar, one of the largest business groups in Brazil, engaged in fuel distribution, employing about nine thousand people and with 75 years of history. Igel is the daughter of Ultrapar's founder, Ernesto Igel, and sister of Pery Igel, who ran the company until he died in 1998. Daisy Igel is another Brazilian woman who inherited her fortune.
Edir Macedo, 1.1 billion. Macedo is Brazil's richest pastor, founder of the Universal Church of the Kingdom of God, which also has temples in the United States. The evangelical writer has sold over 10 million books worldwide and controls Brazil's second largest TV broadcaster. There are other rich pastors in Brazil, but none of them are billionaires.
Guilherme Paulus, 1.1 billion. He made a fortune selling affordable travel packages to Brazilian consumers through CVC, now Latin America's biggest tour operator. Paulus sold 63.6% stake in CVC to private equity firm Carlyle in 2009. His first partner at CVC was a Brazilian politician who left the venture a few years later. Paulus, who worked as an intern at IBM before he was 20, still controls GJP Hotels and Resorts with 15 hotels and resorts in Brazil. CVC is likely to launch its IPO in 2013 and is expects to benefit from the influx of more than 500,000 visitors during the month long Soccer World Cup 2014 and Summer Olympics in 2016.
Marcos Antonio Molina dos Santos, 1 billion. Molina has been working in the beef sector since the age of 16, when he opened his first business. He is the founder of Marfrig, the first Brazilian company authorized to export pork products to China. In 2012, as China surpassed the US as Brazil's main commercial partner, Marfig became the first Brazilian company authorized to export pork products to China. His world wide company has interests in the US, Argentina, EU, Australia, Paraguay and Uruguay.