Observation mission praises Falklanders on referendum process and their democratic will
Tuesday, March 12th 2013 - 07:29 UTC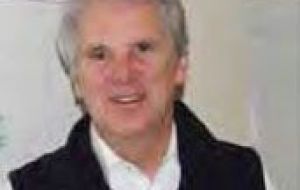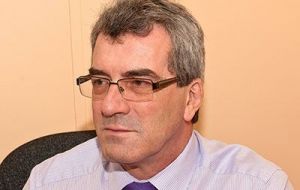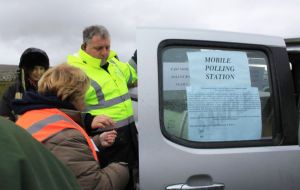 The International Observation Mission (RIOM) congratulated the Falklands for the 'free and fair referendum process' reflecting the democratic will of the Falkland Islanders voters, and for its execution in accordance with international standards and local laws.
"The international observation mission has concluded that the voting process was executed in accordance with international standards and local laws. The process was technically sound, with a systematic adherence to established voting procedures" said the RIOM release announcing the preliminary findings (both in English and Spanish) after the official announcement of the vote result Monday evening in the Falklands' capital Stanley.
"It is our finding that the Falkland Islands referendum process was free and fair, reflecting the democratic will of the voters of the Falkland Islands," said Brad Smith, head of RIOM.
According to Chief Referendum Officer Keith Padgett the percentage turnout at the referendum was 92% with the total number of valid votes cast 1.517, of which the 'YES' vote cast was 1.513 or 99.8% and the 'NO' vote cast 3 or 0.2%, plus one vote unaccounted for.
Reflecting its preliminary findings RIOM stated that "the successful conduct of the referendum on self determination held in the Falkland Islands was marked by a large turn-out and a technically well executed voting process".
RIOM welcomed the combination of mobile polls and two days of voting at static polling stations, as well as the option to vote by mail or through a registered proxy, as a tangible demonstration to ensure that all citizens with the legal right to vote in this referendum had the opportunity to cast their ballot.
The Mission commended the Registrar General for the extensive logistical preparations put in place to ensure that each citizen with the right to vote would have an equal opportunity to have their voice heard through a democratic process.
Ten international observers from North and South America and New Zealand observed static polling stations in Port Stanley, Goose Green, Port Howard and Fox Bay and trailed mobile polling stations in East and West Falkland, as well as four outlying Islands, to observe the voting process on March 10 and 11.
Finally RIOM said that a full and complete referendum observation report, including any recommendations for future elections, will be publicly released by March 23. It will be posted on www.RIOM-MIOR.com.
According to the Electoral roll 1.672 Falklands residents were eligible to vote in the referendum. Finally the number of ballot papers issued was 1,522 and the number cast at the referendum was 1,518 and one rejected ballot paper. Thus the number of valid votes cast was 1.517.
Theii888ñ´,CVDApril 2012 census showed that the Falkland Islands population totals 2.563, of which 75% live in the capital Stanley.