Argentina should be self-sufficient in energy in five/six years says YPF
Monday, March 18th 2013 - 21:13 UTC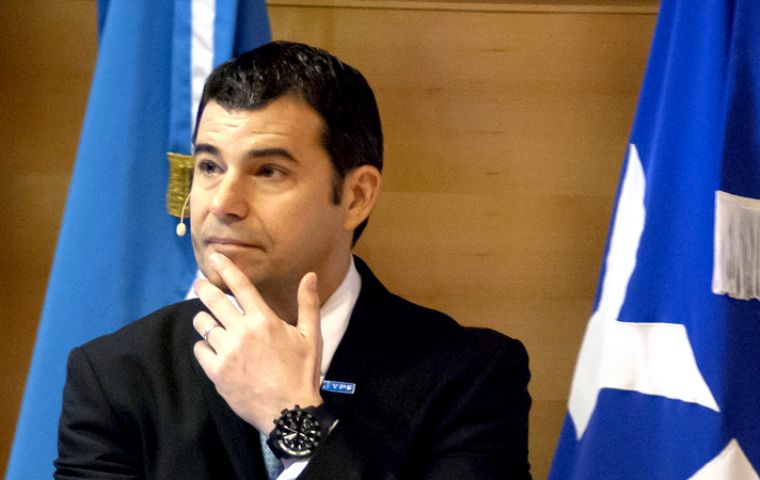 Argentina's energy self-sufficiency can be expected in five to six years said Miguel Galuccio, CEO of YPF, the oil and gas corporation which was nationalized a year ago when the government of President Cristina Fernandez seized a 51% majority from Spain's Repsol.
"We can think of recovering self-sufficiency in oil and gas in 5 to 6 years", said Galuccio who pointed out that "much depends on planning, an investment plan and putting all our energy to substitute all we are purchasing now with local energy which will be far cheaper".
YPF is planning to invest 5bn dollars in "exploration and production of gas and oil" said Galuccio. "We need to transform those reserve resources so that they become exploitable. In 2013 we are planning to drill 113 wells to generate the sufficient scale production so that it becomes profitable".
"If we can manage to exploit Vaca Muerta we can think of a 20/25 year horizon in reserves" he added in reference to the non conventional shale oil reserves in the province of Neuquen considered some of the largest in the world.
However despite the long path to self sufficiency that lies ahead, Galuccio said that YPF has managed to stop the decline of production after several years. According to YPF crude production last year was up 2.2% compared to a downfall of 7.6% in 2011, while gas production was down 2.3% compared to a contraction of 10.2% in 2011.
YPF that has announced a long term investment of 7bn dollars annually from 2013 to 2017 is currently under the Argentine government control since las May when Congress approved a bill nationalizing 51% of Repsol shares, which nevertheless retains 12% of the current package.