Opposition admits it will be hard to beat Chancellor Merkel in September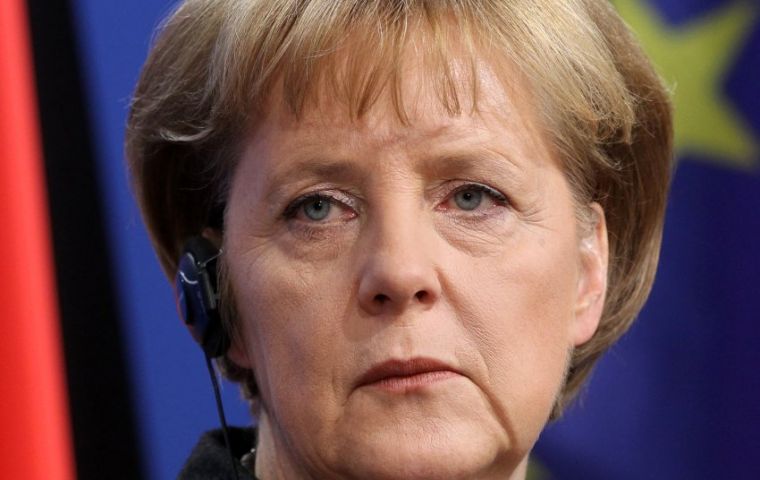 Germany's two main opposition parties traded warnings against joining forces with Chancellor Angela Merkel's conservatives after September's election if they fail to win their own left-of-centre majority.
The leaders of the Social Democrats (SPD) and Greens party issued unusually shrill messages to each others' supporters about the risk their votes might end up going to a party that could join forces in a coalition with Merkel.
The SPD and Greens want to form a centre-left government after September's election but opinion polls show they will fall short of the needed margin. Surveys show Merkel's best chances of serving a third term could be to lure either the SPD or the Greens into a coalition with her Christian Democrats (CDU).
SPD chairman Sigmar Gabriel, alarmed about flirtations between the Greens and CDU, told the Welt am Sonntag newspaper that Greens voters should be aware that the pro-environmental party could end in bed with the CDU if the SPD and Greens failed to achieve a majority on September 22.
"That can't be ruled out and Greens voters should know about that," said Gabriel. The Greens, he said, had turned into Germany's "new liberal party" as they were chasing voters who had earlier backed the CDU and pro-business Free Democrats (FDP).
"There is a lot of overlap between the CDU and the Greens now," Gabriel said, trying to deter hard-core Greens voters who have traditionally viewed the conservatives as the party's arch political enemy.