IMF again warns Argentina: new inflation index "is not enough"
Saturday, April 20th 2013 - 06:26 UTC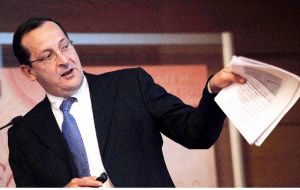 Argentina's new inflation measure is not enough to overcome the International Monetary Fund's censure of the country for inadequate data, an IMF official said Friday.
"Often the question arises of whether the creation of this index can remove of neutralize the censorship, and the answer is no," Miguel Savastano, the IMF deputy director for Latin America, told journalists.
"The creation of the index alone does not remove the problem."
In an unprecedented move against a member country, the IMF formally censured Argentina on February 1 for not supplying accurate data to the Fund on GDP and inflation, as its membership requires. The Fund had pressed Argentina for two years to provide the figures.
The IMF Executive Board's censure decision opened the way to Argentina possibly losing its voting rights at the Fund, or even losing it membership.
One day later, Buenos Aires announced it will start using a new method of measuring inflation in hopes of satisfying the global crisis lender.
Economy Minister Hernan Lorenzino said at the time that it would be "a new consumer price index to replace the current measure that has supposedly caused so many problems for the IMF."
Critics say official Argentine statistics do not represent the reality of the economy.
In January, the government said that inflation in 2012 was 10.8%, while a group of private economists who collate their own data put the rate at 25.6%, the percentage used by the trade unions to negotiate labor contracts.