Technician Saccomanni will be responsible for Italy's economy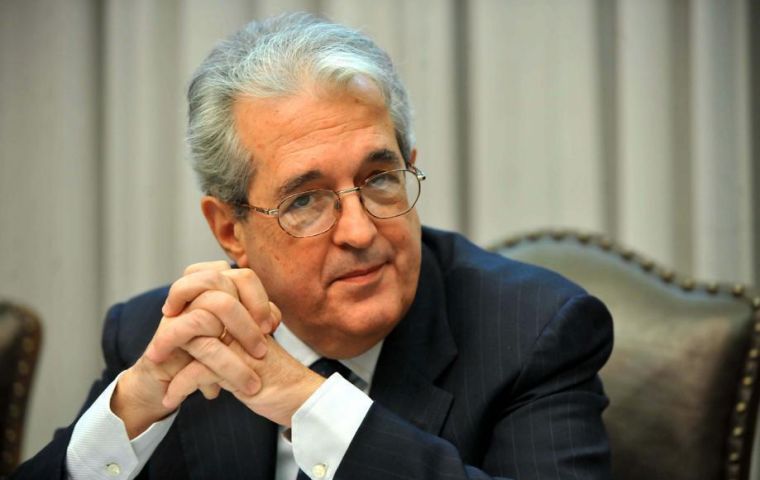 Italy's new government line-up brings together personalities from across the political spectrum, from Silvio Berlusconi's apparent successor to a crime fighter and a militant feminist from the radical party. Some of the key names of the 'grand coalition' members tasked with tackling the social and economic crisis in recession-hit Italy-.
Enrico Letta, prime minister, was number two in the centre-left Democratic Party (PD), and a strong critic of the left's rival, former premier Silvio Berlusconi. However his uncle is a close associate of Berlusconi.
The 46-year old moderate, a Catholic with a "post-ideological" image, is one of the youngest prime ministers in the European Union and has already served in four governments.
- Angelino Alfano, deputy prime minister and interior minister, has been a Berlusconi loyalist since the media tycoon entered politics in the early 1990s. Born in 1970, he rose rapidly through the ranks, becoming justice minister and then leader of Berlusconi's People of Freedom party.
A lawyer, he is best known as the architect of a law intended to shield Berlusconi from prosecution, which was later overturned by a Constitutional Court ruling.
- Fabrizio Saccomanni, economy minister, 70, has been the director general of the Bank of Italy since 2006 and turned the spotlight on the country's precarious workers in particular, highlighting problems in the labor market.
Saccomanni participated in the negotiations for the creation of the European single currency and helped manage Italy's transition from the lira to the Euro.
More recently, he dismissed as exaggerated fears that debt-laden Italy could end up contributing to a Euro-zone break-up and has accused powerful ratings agencies of overstepping their roles and fuelling market anxiety unnecessarily.
- Emma Bonino, foreign minister, 65, is a militant feminist and former member of Italy's radical party.
Jailed for three weeks in 1975 for protesting in favor of abortion rights, she is renowned for her battles to legalize divorce, decriminalize soft drugs like marijuana, support religious and sexual freedoms and stop the use of nuclear energy.
A graduate in modern languages who speaks Arabic, she is a former European commissioner for humanitarian aid.
- Anna Maria Cancellieri, justice minister, 69, was interior minister under Mario Monti and is a former prefect with a reputation as a crime fighter and a troubleshooter in times of crisis.
Nicknamed the "Iron Lady" for her leadership style and uncompromising stance on corruption, she has been courted by the left, right and centre during her long career but has remained impartial and avoided aligning herself with any political party.
A staunch anti-mafia campaigner, she has defended the Italian state against accusations that it is unable to prevent infiltration by powerful crime groups.
Two other ladies have been named to the new cabinet: German born Josefa Idem and sprint canoe Olympic medal, she will be Sports Minister.
- Cecile Kyenge, a doctor who was born in the Democratic Republic of Congo, is Italy's first black minister. Kyenge, a 48-year-old MP for the centre-left Democratic Party, was sworn in as Integration minister.