Unemployment in the US falls to a four-year low of 7.5%
Monday, May 6th 2013 - 07:22 UTC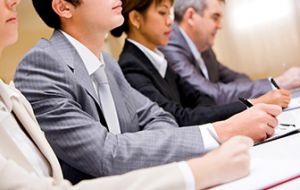 The US economy showed last month why it remains the envy of industrialized nations: in the face of tax increases and federal spending cuts, employers added a solid 165,000 jobs in April, and the unemployment rate dropped to a four-year low of 7.5%.
The job growth in April — and far more jobs added in February and March than anyone thought — sent a reassuring sign that the US job market is improving. Coming after a poor jobs report for March, the figures the government issued last Friday helped ease fears that hiring might be slumping for a fourth straight year.
The Labour Department revised up its estimate of job gains in February and March by a combined 114,000. It says employers added 332,000 jobs in February and 138,000 in March. The economy has created an average of 208,000 jobs a month November through April, above the 138,000 added in the previous six months.
The unemployment rate has fallen 0.4 percentage point since the start of the year, though it remains high. The Federal Reserve has said it plans to keep short-term interest rates at record lows at least until unemployment falls to 6.5%.
The hiring last month was concentrated in services. Construction employment fell for the first time since May and manufacturing payrolls were flat. Some higher-paying sectors added workers. Professional and technical services, which include accounting, engineering and architecture, added 23,000 jobs. Education and health services added 44,000. But the biggest job gains were in lower-paying fields, such as hotels and restaurants, which added 45,000 jobs, and retail, which added 29,000.