Major South America cruise industry fair moves to the Pacific, in Chile
Thursday, May 9th 2013 - 22:48 UTC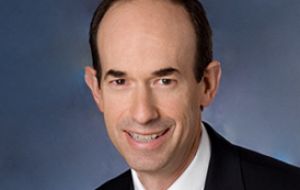 Valparaíso, Chile's main port will be hosting the continental version of the Sea Trade Fair next May 14/15, a major cruise industry event which is celebrated every three years and for the first time in Chile. The previous meetings were held in Sao Paulo and Buenos Aires.
With the cruise market having reached 20 million passengers for the first time in 2012 and forecasted to increase to 29 million by 2022, cruise tourism is growing at great rhythm as new destinations and source markets offer the industry new business for development and expansion opportunities.
"The potential for cruising in this region (South America) is enormous...with its fantastic history and culture, amazing places to see, many of them along the coast", said Adam Goldstein, CEO Royal Caribbean International Ltd.
The Latin American cruise market has been growing fast and offers vast potential. With its diverse options, countries and cultures, strong economic development and surrounded by oceans, Latin America offers the potential of a year-round source market and destination.
The key to unlocking this continent of opportunity is unity, "countries in the region must work together to create the best possible business conditions for the industry to grow to create better infrastructure and a lower cost environment", explained CEO Goldstein.
The Third Seatrade Latin America Cruise Convention in Chile thus moves to the Pacific after two versions on the Atlantic, and extends its focus to cover both Central and South American markets for the very first time.
Building on the momentum of the previous events in Sao Paulo and Buenos Aires, the 2013 convention will address key challenges for the industry including taxation, port fees, infrastructure, itinerary development and maximising source market opportunities.
"Bringing together regional cruise stakeholders will be crucial for the industry", said Captain Sergio Borrelli, President of the Port Authority of Buenos Aires.
Ignacio Covacevich, manager of the Austral Ports Authority said that Punta Arenas in the extreme south of Chile, will also be attending with the support from the regional Tourism Office.
"It will be an excellent opportunity for the Southern Cones ports to present the recent launched book, 'Patagonia, Cruise destination'", said Covacevich.