Petrobras will continue to operate in Argentina but may sell some assets
Friday, May 24th 2013 - 06:38 UTC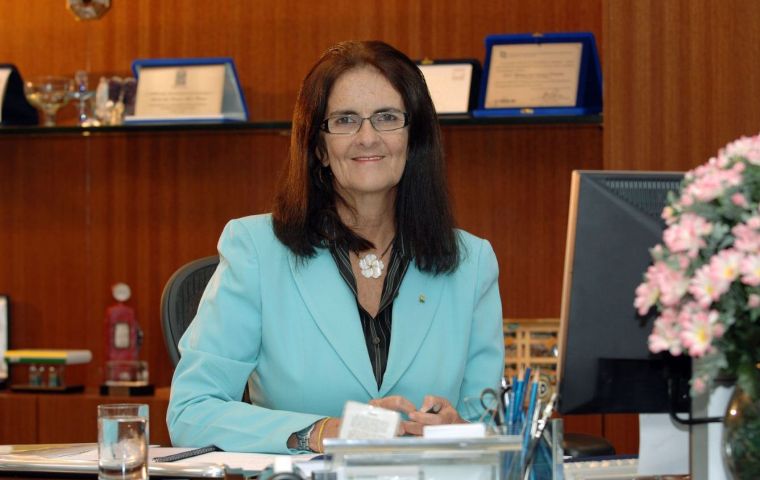 Brazilian state-controlled energy giant Petrobras plans to continue operating in Argentina although it may sell some assets there, CEO Maria da Graças Foster said.
"We've been there (Argentina) for many years and in no way do we intend to leave the country," Foster said in an appearance before Brazil's lower house of Congress.
The executive, however, said the company could sell some of its assets in Argentina as part of a larger plan to raise 9.9 billion dollars via divestments and restructurings in Brazil and abroad through 2017.
Petrobras assets in Argentina include the Bahia Blanca refinery, a series of gas pipelines, power generation assets and a fuel-distribution network.
The alleged sale of assets in Argentina was involved in a minor controversy because a businessman close to the Kirchner family, Cristobal Lopez had announced one of his companies Oil Combustibles, had purchased a 51% stake, allegedly for 800 million dollars.
This triggered an immediate reaction from the Argentine opposition which demanded to know the origin of the funds of Cristobal Lopez who among other businesses has several licensed casinos, courtesy of former president Nestor Kirchner.