Venezuelan H1N1 flu outbreak has killed 17 and infected another 250, according to health sources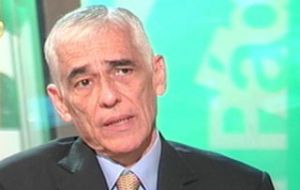 An outbreak of H1N1 flu has killed 17 people in Venezuela and infected another 250, private media and local authorities said on Monday. H1N1, often referred to as swine flu, was a flu strain that swept around in the world in a 2009/2010 pandemic.
"We're suffering a tail-end of the pandemic" a former Venezuelan health minister, Rafael Orihuela, told a local TV station, commenting on the widespread reports of 17 deaths among the population of 29 million people.
Venezuela's government has not confirmed the figures given by media and local health authorities. But officials said high-risk groups had largely been immunized, with 3 million vaccinations carried out so far this year.
"We have officially registered 11 cases and sadly have two people dead from this disease here in Aragua state as of now" Aragua Gov. Tareck El Aissami said. He added that "we are taking all the epidemiological measures".
One death has occurred in Lara state, where 16 people have tested positive for AH1N1 out of 65 suspected cases, Lara Government Secretary Teodoro Campos said.
The western state of Merida has registered the most cases of swine flu, with at least 125 confirmed cases, while neighboring Tachira state has only registered two cases, the official Agencia Venezolana de Noticias, or AVN, reported.
Six cases, including four registered at private hospitals, have been confirmed in the western state of Barinas, the state's health secretary, Seham Yammoul, told AVN.
The World Health Organization's (WHO) official data show 18,500 people were reported killed in the 2009/2010 H1N1 pandemic, but a study in The Lancet last year said the actual death toll may have been up to 15 times higher at more than 280,000.