Despite great agriculture performance Brazil's economy first quarter result disappoints
Friday, May 31st 2013 - 07:19 UTC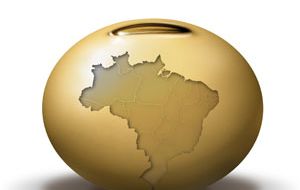 Brazil's economy grew 0.6% in the first quarter of 2013, compared with the final quarter of last year, the government said this week. The figure could confirm official projections that the economy would recover following the slowdown experienced over the past two years.
Brazil's GDP grew 1.9% in the first quarter, compared to the same period last year, the Brazilian Institute of Geography and Statistics, or IBGE, said.
The first-quarter GDP number, however, came in below government and economists' projections of 0.80% to 1% growth in the January-March period, but it bolstered expectations that Brazil's economy could start recovering in 2013.
The Brazilian economy grew 7.5% in 2010, marking its best performance in a decade, but then expanded by only 2.7% in 2011 and 0.90% last year.
The government expects the economy to grow between 3 and 4% this year, but private sector analysts are forecasting growth of 2.93% this year and 3.5% in 2014.
The agricultural industry, whose production surged 9.7% was responsible for most of the growth between the fourth quarter of 2012 and the first quarter of this year, the IBGE said.
The service sector grew just 0.50% and manufacturing expanded at a rate of only 0.30% during the same period, the IBGE said.
The agricultural industry's solid performance was mainly due to soy production, which rose 23.3%, compared to the first quarter of 2012, while corn production grew 9.1%, tobacco output rose 5.7% and rice production increased 5.1%.