Rousseff envoy to Argentina to try and mend trade and investment difficulties
Friday, June 21st 2013 - 06:10 UTC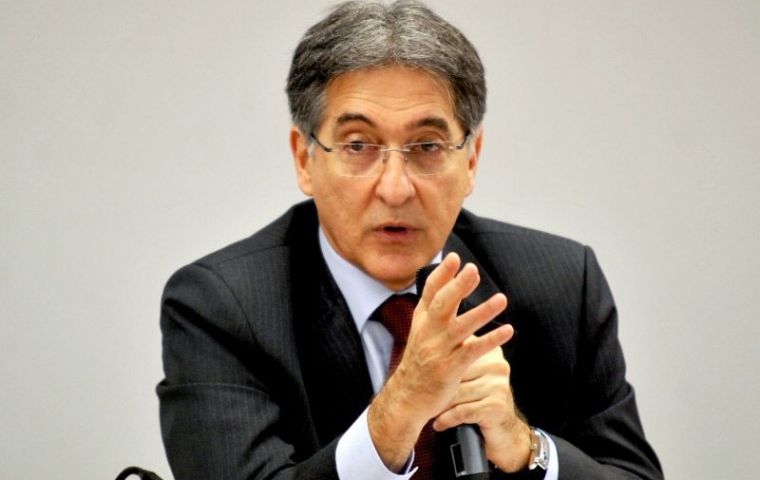 Brazilian Industry and Foreign Trade minister Fernando Pimentel met this week in Buenos Aires with President Cristina Fernandez and members of her cabinet to address several bilateral trade issues that growingly concern President Dilma Rousseff because of Argentina's increasingly market protection policies.
The low key mission which only surfaced later in the week had Pimentel as a special envoy from President Rousseff following the ongoing trade disagreements between Mercosur main partners and the frustrated summit last April when the Brazilian leader cut short a two-day official visit to Argentina.
The main issues, according to Brazilian sources are those referred to the car and auto-parts industry bilateral complementation agreement and the several Brazilian companies that have left Argentina following political decisions which ignored original contract conditions and non compliance of fiscal promises.
"The most urgent issue in the auto industry agreement which expires June 30, which means that as off July first there will be an entirely free market for cars and auto parts between Argentina and Brazil", said Brazilian sources.
They added that the idea "is to extend the agreement for at least another 18 months". For Argentina the issue is crucial since automobile exports to Brazil are the main support of the trade balance with Latam's largest economy.
But "there are also other problems equally or even more important and that is the exit of Brazilian corporations Vale and All (America Latina Logistics), which triggered strong criticism from the Brazilian business community and a difficult situation for the Argentine government".
Vale, one of the world's three largest mining corporations, was involved in the development of huge potash reserves in the province of Mendoza, a 6 billion dollars undertaking the largest in Argentina in recent years. But not only were investment promises ignored: in mid-term of the development (3bn invested), there were attempts to impose non agreed province and municipal taxes and threats from unions to the CEO and other managers of the project.
Not to mention the over costs which with the strict control of foreign exchange imposed by the government of President Cristina Fernandez, almost doubled the original project investment.
The other corporation, ALL which managed a train concession in Buenos Aires, overnight saw the concession seized, with no promises of compensation, and claims the company was not doing the necessary maintenance and upkeep of the trains and railways.
"Argentina is going through a period of economic difficulties. This is no secret. The Argentine government should not feel offended because a Brazilian minister acknowledges such a situation and Brazil wants to help" Pimentel was quoted earlier in the week before leaving for Argentina as a special envoy from President Rousseff.