Petrocaribe: Central America and the Caribbean's Energy Dilemma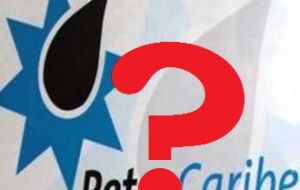 In the eve of the Managua summit which will focus on creating a new Economic Zone, Petrocaribe, the late Venezuelan president Hugo Chavez's oil treaty, continues to play a vital role in the economic development of its 18 member states from the Central America and Caribbean region. But given the current political and economic climate in Venezuela, the question remains if Petrocaribe's cheap oil is sustainable?
Petrocaribe is a regional initiative that Chavez began in 2005, providing low priced oil and favorable payment plans, such as deferred payments (in money or goods and services), and 1 percent interest rates for 25 years. Under this plan Venezuela has shipped around 232 million barrels of oil in the past six years to the member countries, with the Dominican Republic and Jamaica receiving the most. In return, Venezuela doesn't get too much, and Guyana makes its payments in 450,000 tons of rice per year in exchange for its 5,200 barrels of oil.
Petrocaribe is so important to the member countries because many of them are poor in natural energy resources, and in fact Trinidad and Tobago is the only oil producer. With large energy expenditures and struggling economies, these Central American and Caribbean nations must import all of their oil supplies, making them vulnerable to the volatile oil market. Analysts, such as David Jessop director of the Caribbean Council, suggest that without Petrocaribe, or a similar initiative, these Caribbean countries would be in economic free fall.
During last month's Petrocaribe summit, Venezuelan President Nicolas Maduro promised to holding up Venezuela's end of the deal. The summit also expanded Petrocaribe to include a new Economic Zone that would lower barriers for trade and tourism across borders. Although details are still vague, this Economic Zone is scheduled to go into effect during this weekends' summit.
Despite the apparent perks of Petrocaribe, the system is not entirely fluid. Venezuela has not delivered the full quotas on time, with countries often publicly demanding that Caracas live up to its side of the agreement. Furthermore, Venezuela's political instability and economic stagnation have worried some of the Caribbean governments, especially those heavily dependent on Venezuelan oil.
To safeguard against a stop in Venezuela's oil flows, countries such as Barbados, Jamaica, and the Bahamas have begun to diversify their energy matrixes and explore for offshore oil deposits. And other countries should be following suit. Petrocaribe will likely survive in the short term, but the long term outlook is less certain. If countries wait until the energy flows slow down before looking elsewhere, they will likely face a much rockier transition, than those who prepare in advance.

By Luis A. Ferreira - graduate student at Cornell University in Ithaca, New York