Chile inflation spikes in June but ends in the first half year at 1.9%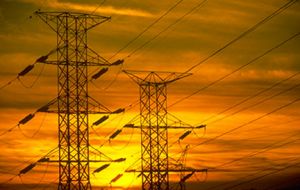 Chile's consumer inflation was up 0.6% in June, the biggest increase in eight months and slightly above expectations as costs jumped for accommodation, electricity, fuel products and water, the government said on its latest stats report.
Inflation in the twelve months through June was 1.9%, up sharply from 0.9% in May and approaching the central bank's target range of 2% to 4%.
Core inflation was 0.3% in the month and 1.3% in the year, the national statistics agency said.
The central bank on Monday cut its 2013 inflation outlook to 2.6%, down from a prior forecast of 2.8%, after inflation had declined steadily for several months.
The tame inflation along with lacklustre growth in Chile's previously roaring economy have prompted bets the central bank will soon cut interest rates to stimulate the copper export-dependent country's growth.
The bank's latest poll of traders, released on June 26, showed the median forecast was for the benchmark interest rate to remain at 5% in July and be cut to 4.75% within three months.
The rate has remained on hold since a surprise cut to 5% in January 2012, though minutes show the bank has weighed the idea of easing at its last two monetary policy meetings.
Chile's stats agency said a 13.7% jump in electricity prices in June was the biggest contributor to the rise in the CPI. Rental costs climbed 0.3% and gasoline prices were up 3.4%.