Fitch maintains Brazil's debt outlook 'stable' and minister says the report was 'fair'
Saturday, July 20th 2013 - 05:35 UTC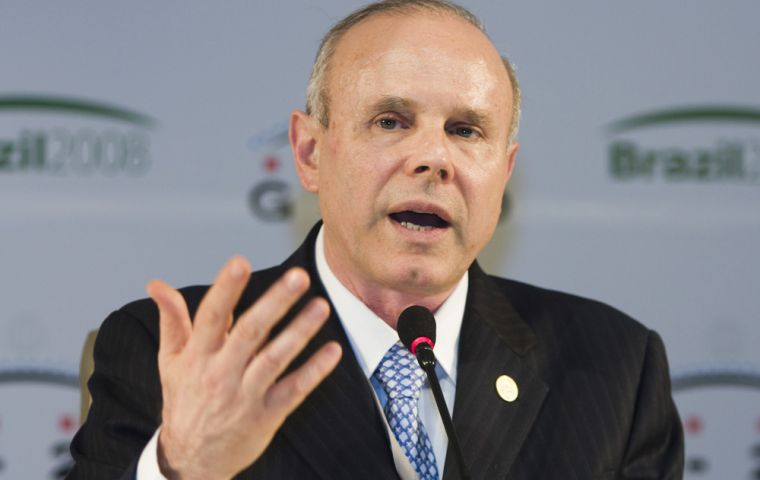 Brazilian Finance Minister Guido Mantega said that Fitch's decision to maintain the country's debt outlook at stable was "fair" given Brazil robust finances and lesser debt burden.
The market had widely expected Fitch to lower Brazil's debt outlook to negative following its peer Standard & Poor's which downgraded the outlook last month. But Fitch in its report said that despite 'policy missteps' in recent months there are 'signs of policy corrections'.
"I think this is a fair decision for Brazil," said Mantega. "The make up of the Brazilian debt has improved greatly".
Fitch's decision comes at a time when the Brazilian government is struggling to regain investors' confidence as the economy fails to pick up speed and inflation remains high after two years of aggressive public spending.
Fitch acknowledged the deterioration of the Brazilian economy after erratic policies, but said the government is moving in the right direction to remove lingering uncertainties.
"Despite the difficult domestic economic environment and the policy missteps by the authorities in recent months, Fitch believes that there are signs of policy corrections that, if sustained, could help to restore confidence," Fitch said in a statement in which it also reaffirmed Brazil's debt investment-grade rating.