Uruguay expects to launch its first broadcasting and infrared info satellite in 2014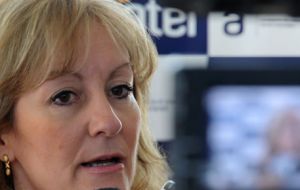 The first satellite of the Uruguayan AntelSat project will be launched at the beginning of 2014, according to the country's telecom authority Antel.
The project is being carried out by Universidad de la República and will be tested by a Californian technical university. A Russian rocket will launch the satellite during the first months of next year.
The project was presented by the designers in an event organised by the Italian school of Montevideo, in which Luca Parmitano, the first Italian astronaut, participated.
The meeting was broadcast live by Adinet TV.
The two satellite prototypes, which are currently being built, will be finished next month. Final tests will probably take place in September, after which the launch data will be determined.
"I think the project will be successful; it's a way of generating knowledge for the country," said Carolina Cosse, Antel president.
The project has a total cost of 300.000 dollars, including the launching expenses. The satellite will primarily broadcast visual and infrared information.