Rajoy admits in Parliament mishandling corruption scandal, but won't resign
Friday, August 2nd 2013 - 03:39 UTC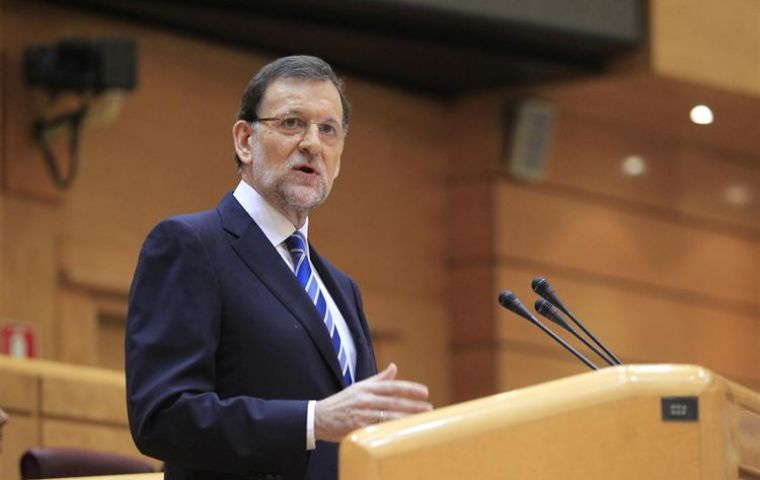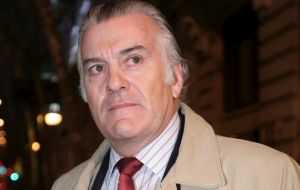 Spanish Prime Minister Mariano Rajoy apologised on Thursday for mishandling a major corruption scandal, but denied he or his conservative People's Party, PP, accepted illegal payments and rejected opposition calls to step down.
It was the first time Rajoy had admitted any error since it emerged in January that the ruling party's former treasurer Luis Bárcenas, in jail pending trial on charges of bribery and tax evasion, hid up to 48 million Euros in Swiss bank accounts.
"I was wrong. I'm sorry but that is how it was. I was wrong in trusting someone we now know didn't deserve it," Rajoy told parliament at the start of a debate on the funding scandal.
He made no other admission of wrongdoing, but acknowledged the scandal has damaged Spain's image abroad at a time when the economy is shrinking and unemployment painfully high.
Investors have shrugged off the scandal as it has not destabilised the government and on Thursday Spain sold debt more cheaply than two weeks ago. A European Central Bank back-stop for ailing Euro zone countries has held Spain's borrowing costs at a reasonable level after they spiked up last year and ignited fears of an international bailout.
Bárcenas, who left his post in 2009 but continued receiving financial support from the party, told a judge he collected millions in cash donations from construction magnates and distributed them to senior PP figures, including Rajoy.
The Spanish leader has been criticised for maintaining contact with Bárcenas up until recently. In January the prime minister sent the former treasurer a text message that read: "Luis. I understand. Be strong. I'll call you tomorrow."
During the debate, opposition leaders from the Socialist and other parties repeated demands that Rajoy quit.
However, Rajoy said he would stay in office and continue with economic reforms which have included spending cuts, tax hikes and rules to make hiring and firing less costly, policies welcomed by investors and Spain's European partners.
Rajoy agreed to testify before lawmakers after opposition parties threatened to call a vote of no confidence in order to force him to take their questions, a sign he was sensitive to public pressure for accountability.
Rajoy said he had always declared all his income to tax authorities and said a judicial investigation would prove that there was no illegal financing in the party.
Bárcenas, who worked 30 years for the PP, has testified that he maintained for almost two decades a set of shadow accounts tracking a slush fund of cash donations and payments that were hidden from tax authorities and auditors.
Rajoy dismissed the allegations as "a surprising and imaginative collection of lies", and said his party would be vindicated by the official investigation.
"The judge will determine how to proceed with each insinuation but I can tell you now that there was no shadow accounting and no crime was covered up," he said.
The scandal has damaged Rajoy's credibility and eroded voter support for the PP. But with the prime minister expected to hold on to power because the party has a strong majority in parliament, investors have barely reacted.