AI top level mission to Brazil to discuss indigenous peoples' rights and police violence
Wednesday, August 7th 2013 - 17:42 UTC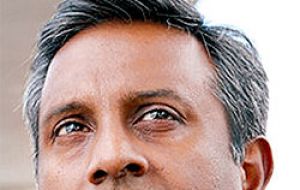 Indigenous peoples' rights and police violence are the focus of a High Level Mission (HLM) by Amnesty International's Secretary General, Salil Shetty in Brazil where he is scheduled to meet with top politicians and officials to discuss an array of human rights abuses and violations which need to be addressed.
"Given the deep stated commitment of the people and Government of Brazil to making possible all human rights of all Brazilians and its growing importance on the international stage, it is imperative that Brazil takes concrete steps to improve the state of human rights in the country," said Salil Shetty, Amnesty International's Secretary General.
According to UN figures, more than 2,000 people are killed by the police every year in Brazil. Between 1998 and 2009, more than 10,000 police killings were recorded in Rio de Janeiro state alone; police violence is also prevalent in many urban centers.
Salil Shetty is scheduled to visit Maré, the biggest favela (slum) in Rio de Janeiro with a population of 130,000. Here civilians often bear the brunt of heavy handed policing caught up in shoot-outs between the police, drug barons and rival gangs. In June 10 people were shot dead during a police operation in the favela, including one police officer.
"Violence, excessive use of force and live fire by police officers during the recent protests highlight serious entrenched problems with policing in Brazil. Repeated promises to change have come to nothing," said Salil Shetty.
Likewise there are almost 900.000 indigenous people living in Brazil, according to the 2010 census. Many have been forced from their land with little or no consultation and face persistent persecution.
Salil Shetty will travel to Dourados in western Brazil, an area shared by two different indigenous peoples, the Terena and Guaraní-Kaiovás.
"Although indigenous rights are guaranteed under international law and even in Brazil's Constitution, decades of delay over the demarcation of ancestral lands has led to worsening conflict, putting lives at risks," said Salil Shetty ahead of his visit.
AI Secretary General agenda in Brazil includes Justice Minister, José Eduardo Cardoso; Human Rights Secretary, Maria do Rosário Nunes; Ministry of Secretary General of the Presidency, Gilberto Carvalho, and the President to the National Assembly, Henrique Alves.
He will also meet representatives of the Ordem dos Abogados do Brasil (Brazilian Bar Association), the Legislative Assembly of the State of Rio de Janeiro, the Truth and Reconciliation Commission and several civil society organizations.