World's largest dairy producer faces scare over contaminated products with botulism bacteria
Wednesday, August 7th 2013 - 17:13 UTC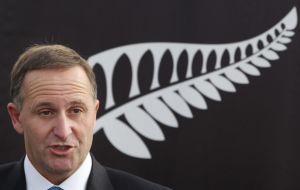 New Zealand's government has stepped up efforts to contain the fallout from a scare over contaminated products made by dairy giant Fonterra. Officials have been sent to Fonterra facilities in New Zealand and Australia to oversee the flow of information.
Fonterra said on Saturday that batches of products, including infant formula, contained a raw ingredient tainted with a bacterium that can cause botulism.
New Zealand Prime Minister John Key has promised a "forensic" investigation.
"The biggest and most important thing we can do is, as part of that full review, we are open and honest about what went wrong and demonstrate that there's change," Mr Key was quoted as saying by local media.
He criticised the company on Monday, saying he did not understand why this issue had not been flagged earlier.
Fonterra is the biggest company in New Zealand and is responsible for almost 90% of the country's milk production. Dairy exports account for about a quarter of New Zealand's export earnings and the dairy industry contributes about 7% of the country's GDP.
The world's biggest dairy producer Fonterra has responded quickly to a health scare that has seen some of the New Zealand company's products withdrawn in several markets.
Fonterra, which apologised on Monday for the problem, says that there has been no known illness caused by the tainted products. It says the bacteria came from a dirty pipe at a processing plant for whey protein concentrate.
The company has issued a recall and countries, including China, have implemented import bans on the raw ingredient, whey protein concentrate.
Infant formula makers Danone and Abbott Laboratories, which use Fonterra ingredients or sell milk produced on Fonterra production lines, said they had issued precautionary recalls.
On Tuesday, Chinese authorities ordered Abbott to recall some of its products. Infant formula safety is a sensitive topic in the country where melamine tainted milk killed six children and made 300,000 ill in 2008.
Overnight a shipment of possibly contaminated whey concentrate was intercepted while on its way to Australia, New Zealand's trade minister said.
Economic Development Minister Stephen Joyce added that data provided by Fonterra initially had been incorrect, which led to confusion and meant product recalls in China and other countries.
However, he said about 90% of the contaminated product had already been located and that using Fonterra's tracking records the government was hoping the rest would be found in the next 48 hours.