Brazilean congress clears the way for sale of giant Libra offshore oil prospect
Friday, August 16th 2013 - 03:22 UTC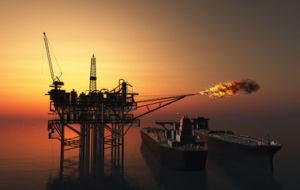 The Brazilian congress rejected an amendment to an oil-royalty bill that threatened to derail the world's largest-ever sale of rights to develop offshore oil resources scheduled for October 21. The amendment had sought to set the Brazilian government's minimum share of "profit oil" from the sale of the giant Libra offshore prospect and other fields in Brazil's most productive oil area at 60%.
Industry representatives considered the level too high to allow investors to safely invest the tens of billions of dollars needed to develop deep-water areas such as Libra. Brazil's oil regulator, ANP, also said the amendment threatened its flexibility to adjust oil auction provisions to market conditions.
The amendment was rejected during a series of votes that led to the final passage of an oil royalty law. The law as passed directs 75% of the federal government's royalties from future oil-rights contracts to education and 25% to health programs.
While the original bill, passed nearly three years ago, directed the royalties from future contracts to social programs in general, politicians have battled since over more focused spending of an expected oil bonanza, holding up the sale of new oil rights and threatening to slow oil investment.
While the royalty division received a final push during recent national protests over poor public services, oil industry executives were most concerned by the minimum government share legislators tried to attach to the bill.
The government also opposed the provision, as it would have scuttled the planned auction of Libra, Brazil's largest-ever oil discovery, for which the rules have already been published. The area has an estimated reserve of 8 to 12 billion barrels of oil, or enough to supply all U.S. oil needs for nearly two years, according to the ANP.
The current floor for the federal government's share of profit oil from Libra is 41.5%. Profit oil is oil produced after the costs of developing the project are paid for.
Rights to develop Libra will be given to the company or bidding group that offers the largest share of profit oil to the state to sell on its own account. Brazil's state-led oil company Petrobras, will be required to take a minimum 30% stake in any winning group and run the project as the official operator.
The royalties bill has already passed the Senate and now goes to President Dilma Rousseff to be signed into law.
Current contracts pay royalties to the oil producing states such as Rio de Janeiro and Espírito Santo. How royalties from future oil contracts will be shared between states that produce oil and those that do not has still to be decided by Brazil's Supreme Court.