Chief coordinator of Rio's 2016 Olympics resigns triggering fears about Brazil's ability to stage the games
Friday, August 16th 2013 - 03:15 UTC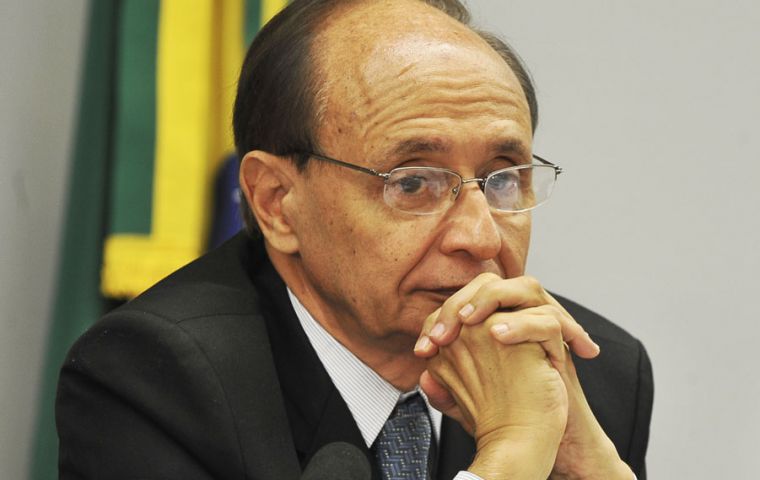 The head of the public body coordinating planning for the 2016 Olympics in Rio de Janeiro has resigned, raising concerns about the city's ability to stage the first games in South America. Resignation of Marcio Fortes, who headed the Olympic Public Authority, was confirmed Wednesday by the organization.
The APO said Fortes handed in his resignation to Brazil President Dilma Rousseff. Fortes had complained that the office lost its influence.
The APO coordinates preparations for the games between Brazil's federal, state and local governments, but is not responsible for delivery or construction of Olympic-related projects.
The resignation may concern inspectors from the International Olympic Committee, who will be in Rio at the end of the month to assess progress on preparations for the games. The IOC has expressed concerns that planning and construction are moving slowly.
Earlier this month, Leo Gryner, chief operating officer of the local organizing committee, acknowledged 700 million dollars in public money may be needed to cover a shortfall in the operating budget. He also acknowledged Rio got a late start on games construction.
The operating budget — to run the games and not to build infrastructure — was listed at 2.8 billion in the original bid document, but it wouldn't come as a surprise if the budget finally reaches between 3.5 and 4 billion.
The cost of the Olympics and the 2014 Brazil World Cup are getting some negative attention. Protests in June during the Confederations Cup — a warm-up for the World Cup — focused on Brazil's poor schools and health care system, contrasted with the spending on mega-sports events.
Small protests have continued since then, stressing priorities in public spending.
Brazil is spending about 13.3 billion dollars of largely public money to stage the World Cup. Olympics organizers have yet to finalize their budgets, but public spending on the event could match that of the World Cup — or even exceed it.