Princess Anne to Buenos Aires next month for the International Olympic Committee
Monday, August 19th 2013 - 18:47 UTC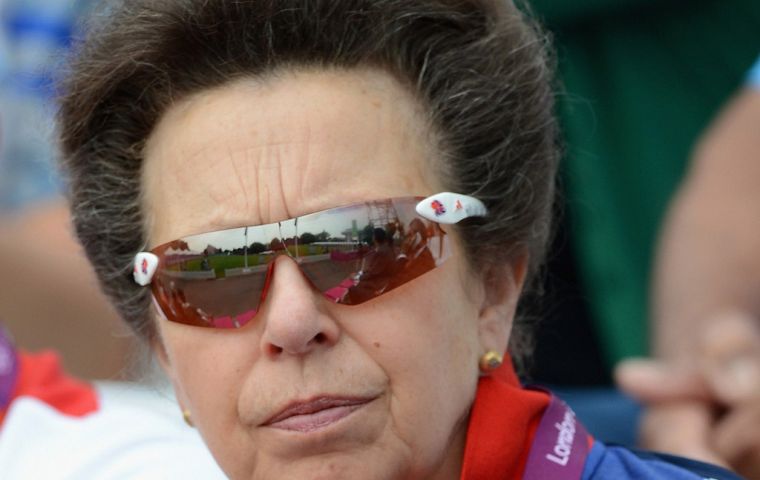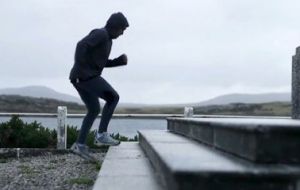 The Princess Royal will visit Argentina next month despite the strong possibility of violent anti-British protests, reports the British media. Princess Anne is attending in Buenos Aires the 125th International Olympic Committee Session, which will decide the venue for the 2020 Games.
The Princess who is scheduled to spend five days in Buenos Aires is an IOC member since 1988 and is such condition has visited many trouble spots as president of the Save the Children Fund.
"The Princess has been to all sorts of places and seen lots of protests so if anything happens it won't bother her. She trusts the security arrangements that will be in place", said a royal source quoted by the media.
A ring of steel will be thrown around the Hilton International Hotel, where about 100 delegates will meet. Buckingham Palace says Anne will attend from September 6.
Tensions have mounted between Buenos Aires and London over the Falkland Islands and Argentina's support for Spain over the dispute with Britain over Gibraltar.
When Prince William arrived in the Falklands for a six-week stint with the RAF as a helicopter search-and-rescue pilot last year, extremists smashed windows and sprayed graffiti on British banks in Buenos Aires saying: "Get out of the Malvinas". The militant Quebracho group marched through streets, hiding their faces behind masks, brandishing weapons and chanting slogans.
The Argentine Foreign minister said William had arrived on the Falkland Islands in the "uniform of a conqueror" and demanded that he return to Britain.
President Cristina Fernandez and her late husband Nestor Kirchner have been ratcheting up anti-British rhetoric over sovereignty of the Falklands since they took office in 2003 and in a nasty incident took advantage of an Olympics ad to publicize the claim.
However Cristina Fernandez finally backed down and the head of the International Olympic Committee Jacques Rogge underlined he was glad to hear that the Argentine athletes had been instructed to avoid demonstrations over the Falklands/Malvinas Islands sovereignty dispute during the Olympic Games of London 2012.
Last year was also the 30th anniversary of the Falklands conflict and the Argentine government a few months before the London meeting, released a video in which it showed an Argentine player of the field hockey national's men team was training in the Falkland Islands.
The video was filmed taking advantage of Falklands' hospitality, when Argentine athletes participated in a local annual marathon competition held in Stanley.
"To compete in English soil, we train in Argentine soil", read the polemic ad which led to a protest of the British government and a conflict at the IOC.
"We talked with the Argentine committee and with the government about this issue," Rogge assured, as he later stated that he did not have any contact with Cristina Fernández