Brazil's current account deficit doubles in July from a year ago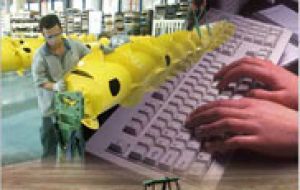 Brazil's current account deficit more than doubled in July from a year ago, according to the latest Central bank data. The gap reached 9.08 billion dollars in July, while a year ago the deficit was 3.75bn dollars.
The current account is a country's broadest measure of foreign transactions encompassing trade, profit remittances, interest payments and other items.
In the first seven months of this year, the country has accumulated a current account gap of 52.472bn, nearly double the 28.99bn posted in the same period a year ago.
Even so, foreign direct investment during the same period this year totalled 35.239bn, lagging the 38.169bn of FDI in same period last year.
Unless there is a surge of FDI, it seems increasingly improbable that direct investment from abroad will cover the current account gap. FDI falls into the capital account of the balance of payments and has in past years offset current account deficits.
The widening current account helps explain the Brazilian currency's sharp depreciation over the last few months, which has been exacerbated by expectations of a scale back in US monetary stimulus that triggered an exodus of capital from emerging-market nations.
For July, FDI in the country fell to 5.212bn in July from 7.17bn in June. In the 12 months through July, the current account deficit was equivalent to 3.39% of GDP, up from 3.17% in May.