Major change in US drugs policy: allows recreational cannabis on a 'trust but verify' approach
Saturday, August 31st 2013 - 18:54 UTC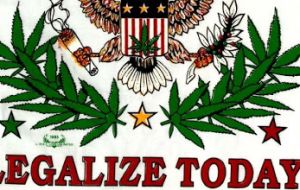 President Barack Obama's administration ceded ground last week in the US war on drugs, saying it will not dispute the legalization of recreational marijuana in Colorado and Washington states. The decision was swiftly hailed by campaigners for the legalization of a substance that, under federal law, remains a Schedule One controlled substance on a par with heroin.
In a statement, the Department of Justice said it expects Colorado and Washington to maintain "strict regulatory schemes" to ensure that marijuana doesn't profit criminal gangs or fall into the hands of minors.
"These schemes must be tough in practice, not just on paper," it said.
That said, the Department of Justice added that it has told the governors of Colorado and Washington that it is "deferring its right to challenge their legalization laws at this time."
Voters in Colorado and Washington approved the legalization of marijuana in referendums last November concurrent to the presidential election that kept Obama in the White House for a second term.
Several other states have approved the production and sale of marijuana for medicinal use, and decriminalized the possession of small quantities for personal use.
The policy change embraces what Justice Department officials called a "trust but verify" approach between the federal government and states that legalize recreational-drug use.
In a memo to all 94 U.S. attorneys' offices around the country, Deputy Attorney General James Cole said the federal government expects that states and local governments authorizing "marijuana-related conduct" will implement strong and effective regulatory and enforcement systems that address the threat those state laws could pose to public health and safety.
"If state enforcement efforts are not sufficiently robust … the federal government may seek to challenge the regulatory structure itself," the memo says. States must ensure "that they do not undermine federal enforcement priorities," it added.
Advocates of medical marijuana were cautious about the new policy. Twenty states and the District of Columbia have enacted laws that effectively allow patients to access and use medical marijuana. Threats of criminal prosecution and asset forfeiture by U.S. attorneys have closed more than 600 dispensaries in California, Colorado and Washington over the past two years, said Americans for Safe Access, which advocates for safe and legal access to therapeutic marijuana.
The Justice Department memo says it will take a broad view of the federal priorities. For example, in preventing the distribution of marijuana to minors, enforcement could occur when marijuana trafficking takes place near an area associated with minors, or when marijuana is marketed in an appealing manner to minors or diverted to minors.
Following the votes in Colorado and Washington last year, Attorney General Eric Holder launched a review of marijuana-enforcement policy that included an examination of the two states. The issue was whether they should be blocked from operating marijuana markets on the grounds that actively regulating an illegal substance conflicts with federal drug law that bans it.
Peter Bensinger, a former head of the Drug Enforcement Administration, said the conflict between federal and state law is clear and can't be reconciled. Federal law is paramount, and Holder is "not only abandoning the law, he's breaking the law. He's not only shirking his duty, he's not living up to his oath of office," Bensinger said.
Last December, President Barack Obama said it didn't make sense for the federal government to go after recreational-drug users in a state that has legalized marijuana. Last week, the White House officials said that prosecution of drug traffickers remains an important priority.
"Today's announcement is a major and historic step toward ending marijuana prohibition," said Dan Riffle of the Marijuana Policy Project, a marijuana policy organization.
He called the decision "a clear signal (from the nation's capital) that states are free to determine their own policies with respect to marijuana." It was now up to Congress "to fix our nation's broken marijuana laws, Riffle added.
The National Cannabis Industry Association expressed confidence that marijuana-related businesses in Colorado and Washington will comply with any federal requirements.
"We are pleased to see the Obama administration will not cause harm to citizens and states by shutting these businesses down," it said in a statement.
The US Attorney's Office in Colorado, elaborating on the Department of Justice's announcement, said it would still go after those who peddle marijuana to children, grow it on federal land or ship it across state or federal lines.
It would also target any marijuana trafficking that is either conducted or bankrolled by street gangs and cartels.
Earlier this year, for the first time, a majority of respondents to a Pew Research Center poll, 52%, said the use of marijuana should be made legal, while 48% said they had consumed marijuana at some time in their lives, and 12% said they had done so in the year preceding the poll.