Unasur has yet to reach a consensus-name for the next secretary general
Thursday, September 5th 2013 - 04:10 UTC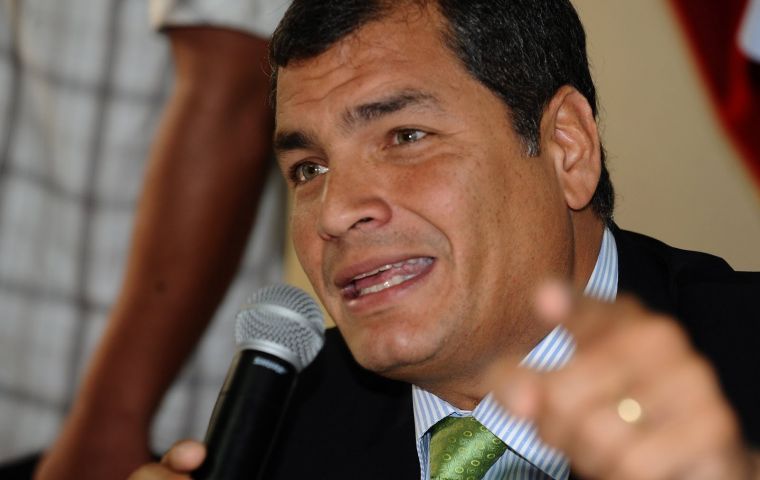 Despite the strong statement against US intervention in Syria and the harmonious meeting of Paraguay and Venezuela presidents, the recent Unasur (Union of South American Nations) summit in Suriname was unable to agree on the group's next Secretary General, a post which is currently held by Venezuela's Ali Rodriguez.
Ecuadorean president Rafael Correa in an interview with a Venezuelan television station admitted "there's no consensus yet" and requested an additional thirty days to come up with a name.
"Ecuador believes thirty more days should be enough to decide, Bolivia and Peru have both presented candidates, but there is no consensus yet".
Correa added that the chair-post must be given 'additional powers' so that it has more 'executive capacity' and thus a full-time mechanism to lead the integration process.
"Many times the man makes the post, so then we have to look with all respect for Peru and Bolivia candidates which I personally don't know, a personality that really fills the Secretary General job, with the necessary vigour and energy, a presence and speed we must admit has been partially lost", argued Correa.
However the Ecuadorean leader underlined the "enormous capacity" and "great job" done by Rodriguez but remembered the fragile health condition of the former Venezuelan Oil minister, whom he described "a beloved friend, a great Latinamerica with very clear positive ideas".
Rodriguez ended his time in the job during the last summit at the end of August in Paramaribo. He had succeeded Colombia's former foreign minister Maria Emma Mejia.