US and UK dominate top twenty of QS World University Ranking of 2013
Tuesday, September 10th 2013 - 23:04 UTC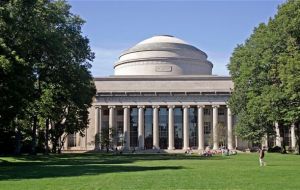 United States colleges and universities have once again dominated the QS World University Rankings of 2013 with six prestigious institutions featuring in the top 10. The remaining four places have been occupied by British universities.
Once more Massachusetts Institute of Technology (MIT) leads the list of the worldwide university rankings published Tuesday. However, Harvard toppled Britain's Cambridge University to secure the second position in the list.
The rankings have been determined based on the subjects, research outcomes and academic reputation provided by 3,000 institutions globally.
This year also saw record number of six UK institutions in the top 20 with Edinburgh and King's College London making their debut appearances.
".......fantastic news for the universities, their academics, and their students, who are some of the most employable in the world - however we are not complacent, and know we must work hard to remain the best. Our reforms to undergraduate finance have put universities on a sustainable financial footing and sharpened incentives to deliver a world-class student experience," Universities minister David Willetts said.
"We have protected research funding, encouraging universities to invest in cutting-edge research and we are helping our universities make the most of the growing opportunities globally through our international education strategy," Willetts said
"Clearly the prestige of a UK degree is recognized by employers around the world, and the brand-name value of Oxbridge has so far survived any negative publicity following the tuition fee hikes and student protests," said Ben Sowter, head of research at QS.
John O'Leary of QS global academic advisory board warned that unless the UK provides more funding into higher education, its institutions could lose its top rankings.
"The UK invests below the OECD average in higher education, so it is unrealistic to expect its universities to continue to punch above their weight indefinitely," said O'Leary. "The current success of leading institutions shows how vital it is that the government matches the investments being made by other countries in order to maintain their world-class status."
QS World University Rankings 2013 –
1. Massachusetts Institute of Technology, US; Overall Score - 100
2. Harvard University, US; Overall Score - 99.2
3. University of Cambridge, UK; Overall Score - 99.0
4. University College London, UK; Overall Score - 98.9
5. Imperial College London, UK; Overall Score - 98.8
6. University of Oxford, UK; Overall Score - 98.7
7. Stanford University, US; Overall Score - 96.8
8. Yale University, US; Overall Score - 96.5
9. University of Chicago, US; Overall Score - 96.2
10. California Institute of Technology, US; Overall Score - 96.1
10. Princeton University, US; Overall Score - 96.1
12. Eth Zurich (Swiss Federal Institute of Technology)
13. University of Pennsylvania
14. Columbia University
15. Cornell University
16. Johns Hopkins University
17 University of Edinburgh
17 . University of Toronto
19 . Ecole Polytechnique Fédérale de Lausanne
19 King's College London