Brazil completes construction of largest oil offshore platform and can pump 180.000 bpd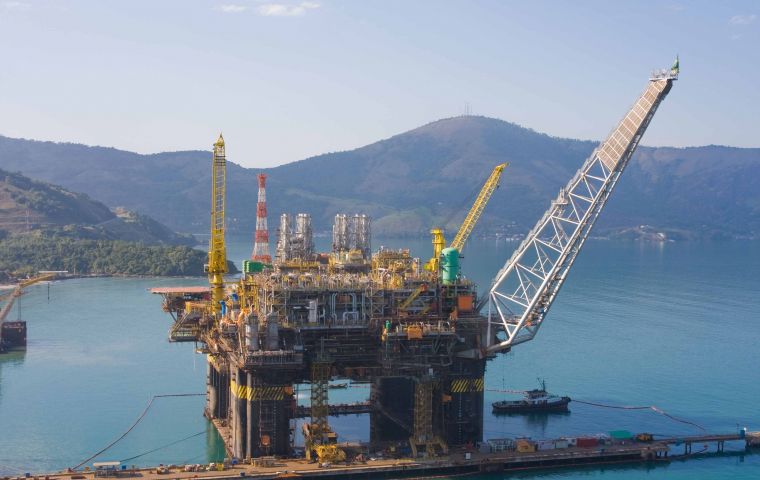 A shipyard has completed the construction of the P-55, Brazil's largest offshore oil platform, which will have the capacity to produce 180,000 barrels per day (bpd) of crude, it was announced by officials.
The 52,000-ton platform was launched on Monday in Rio Grande, a port city in extreme southern Brazil, and will undergo testing this week before being deployed in the Campos basin, Brazil's largest offshore oil-producing area.
President Dilma Rousseff signed contracts for two more platforms in Porto Alegre, the capital of Rio Grande do Sul state.
"This is a special moment. We are launching the country's first submersible platform. Building a structure with the capacity to produce 180,000 barrels of petroleum and 4 million cubic meters of gas per day is not a trivial matter," the president said.
Brazil will need at least 17 more offshore platforms like the P-55 when it starts producing oil and gas from the huge Libra field in the Atlantic, Rousseff said.
Exploration blocks in the Libra field are scheduled to be put up for bidding in October.
The P-55 platform will be connected to 17 wells and seven water injectors, state-controlled oil giant Petrobras said.