FAO praises Argentina's law on rural land as an example for Latam countries
Tuesday, September 17th 2013 - 06:40 UTC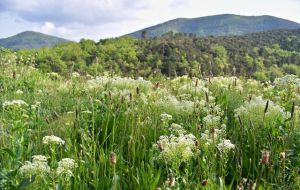 The Food and Agriculture Organization of the United Nations (FAO) praised Argentina's Law on Rural Lands (Ley de Tierras Rurales), stating that the measure could serve as an example for the region. FAO has invited Argentine representatives to expound their experience with the law at a workshop to be staged next week in the Colombian capital of Bogotá.
Sergio Gómez, a land specialist for FAO Latin America and Caribbean regional office, considered that Argentina's work on the sanctioned law is of "greater interest to the region, because it is one of the few examples we have when it comes to the issue of addressing the problem of land tenure."
Gómez emphasized that land is one of the central issues that underlines voluntary guidelines drawn up by FAO in consonance with various representatives from civil society, which were approved by more than 190 countries. Although non-obligatory, the UN organization seeks to encourage the guidelines' application.
"FAO main concern today is that these guidelines can be applied, and that is why we want Argentina's case to encourage other countries in the region to intervene with regard to the land issue" Gómez said, adding that current initiatives in Ecuador, Colombia and Uruguay were positive signs, while Brazil is still struggling to implement a law sanctioned more than 20 years ago.
The FAO specialist said he was eager to "find out how this Argentine experience worked" so "people can learn from its merits and the difficulties faced while it was conducted," as the "land issue is a concern that has been troubling several governments."
Florencia Gómez, the head of the National Rural Lands Registry, an institution created for the implementation of Law 26,737 will lead the Argentine delegation's presentation in Bogotá next week to share the information requested.
"The first thing we had to do was to establish dialogue with the provinces and move forward in the establishment of a registry to clearly ascertain the land situation and begin the law's application," Gómez said.
The law on rural lands was passed in 2011 with the main goal of writing up the first federal overview of land ownership in Argentina. Following two years of surveying with cooperation from municipal, provincial and national authorities, a comprehensive report was presented last July via national broadcast from Government House.
The report showed that 5.93% of the total 158 million hectares of rural land in Argentina is owned by foreigners. A minimal amount of such land in non-Argentine hands exceeded the newly implemented law's 15% limit for land at the municipal, provincial and federal level to be foreign-owned.
No Argentine provinces were found to exceed the 15% limit, and only 49 "subdivisions," or municipalities, out of 569 surveyed were above the ceiling. The top foreign owners were from the United States (3 million hectares), Spain (2.3 million) and Italy (2.1 million).