Venezuela takes over toilet paper factory in order to avoid "nationwide shortage"
Monday, September 23rd 2013 - 16:50 UTC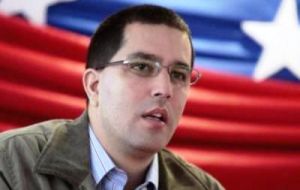 The Venezuela government has temporarily taken over a toilet paper factory in order to avoid a nationwide shortage. The decision was implemented by the National Guard which took control of the 'Manufacturas de Papel' plant and authorities will now oversee and monitor its production.
The move comes as the nation struggles with a shortage of paper goods. The Manpa factory in the northern state of Aragua also makes diapers and feminine sanitary napkins.
Vice President Jorge Arreaza announced the seizure late Friday over social media. He said the decision was made by an economic panel sworn in last week by President Nicolas Maduro.
The government has blamed unethical merchants for hoarding products in order to make quick profits.
Earlier this year, Caracas ordered millions of rolls of toilet paper imported into the country after an embarrassing shortage.
Previously, the government has taken over meat processing companies and dairy farms in an effort to help set low prices for basic household items.
Sundecop, the agency that enforces state price controls said in a statement the Manpa takeover would last 15 days and that the National Guard was there as a "safeguard."
Trade minister Alexander Fleming said occupying the factory was legal under Venezuelan law.