Falklands' tourism stats: UK and Argentina provide the most arrivals
Friday, September 27th 2013 - 08:20 UTC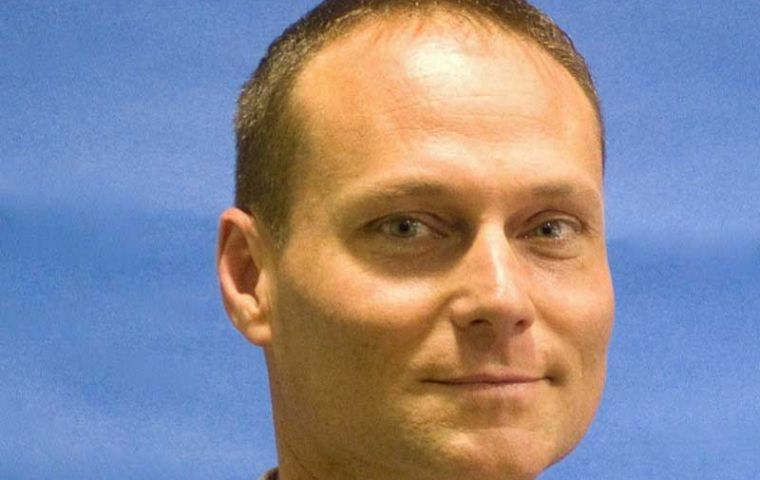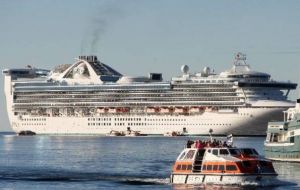 The Falkland Islands Tourist Board has released statistics from last season and Managing Director Tony Mason explained that the seasonality of tourism in the Falkland Islands is quite significant, with 65.5% (nearly two-thirds) of all arrivals visiting in the first and last three months of the year (Jan-Mar and Oct- Dec) in 2012.
The seasonality pattern of leisure tourist arrivals is even more significant with 84.4% of all arrivals visiting over this six month period.
The seasonality of visiting friends and relatives (VFR) travel is shaped by the Christmas holidays, with 29.5% of all trips occurring in December.
Seasonality patterns for business and transit tourism are less obvious; however, there are still significant differences between the months. In 2012, over two thirds (67.8%) of all business tourists visited the Falklands during the first six months (Jan-Jun) of the year.
The average spend per tourist per night in the Falklands in 2012 was £62.78, up £14.58 (or 30.3%) on 2011. Just over one-half of daily spend was on accommodation (£31.61).
Over the period 2012 to 2013 there were 7,791 land based tourist arrivals in the Falkland Islands, of which 1,937 were travelling for leisure. This is the second largest number of leisure arrivals ever recorded in the Islands (the highest being 2,338 in 2007). Overall, tourist arrivals grew by 17.2% in 2012 compared to the previous year. Leisure tourism was the big winner in 2012, with a 51.8% growth rate over 2011.
However, business tourism also grew considerably (30.9%) as did VFR (19.7%).
The UK is the most significant market for tourist arrivals in the Falkland Islands, with 4,234 visitors in 2012. The second largest market in 2012 was Norway, with 482 visitors, although this is not traditionally a significant market for the Falklands (there were only 29 visitors in 2011, with most arrivals working on oil exploration).
Argentina generated the third highest number of arrivals (and is usually the second largest generating market) with 374 visitors in 2012.
In 2012, over 54% of all arrivals were residents of the United Kingdom; however this represents a considerable fall in market share compared to over 68% in 2000. Over the period 2000-2012, British visitors increased by an average of 5% per annum, however they have lost market share due to higher growth rates from other countries.
Whilst, arrivals from the USA have barely changed over the same period, there has been a significant growth in arrivals from Canada, France and Argentina in the last five years.
There were 2,512 tourist arrivals on the Air Bridge in 2012, although this mode of transport was just edged into second place by Other Air carriers (mainly the Gatwick oil flight).
There were 1,703 arrivals on LAN and almost 1,000 arrivals by sea.
Arrivals via the air bridge accounted for 32.2% of all tourist arrivals in 2012, compared to almost 60% twelve years ago. During the 12 years since 2000, arrivals via the air bridge have grown at an average rate of 1.7% per annum, compared with 5.6% on LAN and 22.8% on 'other air'.
Despite the dominance of air, 12.5% of all tourists arrived by sea in 2012, with the number of sea arrivals increasing by an average of 11.1% per annum over the period 2000-2012.
The average length of stay of all tourists in 2012 was 15.9 nights (or just over two weeks). Leisure tourists stay for the shortest length of time (9.4 nights) with transit (mainly oil and fisheries workers) staying the longest (23.7 nights).
Whilst the length of stay of tourists was around one week longer in 2010 and 2011, the figures recorded in 2012 show a return to levels seen in 2009. However, leisure tourists are staying for less time than ever before.
In 2012/2013, there were a total of 29,553 cruise passenger visits to the Falkland Islands. Cancellations accounted for a loss of around 23,053 passengers over the season.
The average-spend per cruise passenger increased by £6.52 (12.8%) in 2012/13 to £57.27. Expenditure on food and drink and shopping decreased, however, spend on tours was up on that measured in the 2011/12 season.
Despite a 15.9% decline in the number of cruise passenger arrivals in the 2012/13 season, the fall in total expenditure was only 5.1%. Overall, during the 2012/13 season, cruise passengers spent an estimated £1.7 million.
Overall, cruise passenger arrivals have grown at an average annual rate of 12.6% over the period 1995/06 to 2012/13, despite a decline in visits over the last four seasons.
The tourism industry suffered severely from pressure put on cruise lines, by not only the on-going issues with Argentina, but also bad weather in the Falkland Islands making it impossible for the ships to tender.
The 2012/13 cruise season experienced 21 cancellations, which reduced the total number of visitors by 23,053 and revenues from passenger tax alone cost the economy £413,502.
Mr Mason said: "When the cancellations began, we quickly realised adequate contacts were not in place for such a situation. A heavy focus on networking and developing key relationship was engaged which has resulted in a cruise line directory now residing in the tourist office."
Most visitors describe their trip to the Falklands as "excellent" or "good." In the 2012/2013 season there was a small increase in the number of visitors describing it as "fair."
In 2012/13, 14.5% of all cruise visitors (around 4,300 arrivals) stated they would like to visit the Falklands on a land-based holiday. Despite there being an apparent decline in the number of cruise tourists who think they will visit the Falklands again by boat, there has been an increase in the proportion who have a desire to visit as a land-based tourist. (PN).