Brazil industry production unexpectedly stalls in August
Thursday, October 3rd 2013 - 21:46 UTC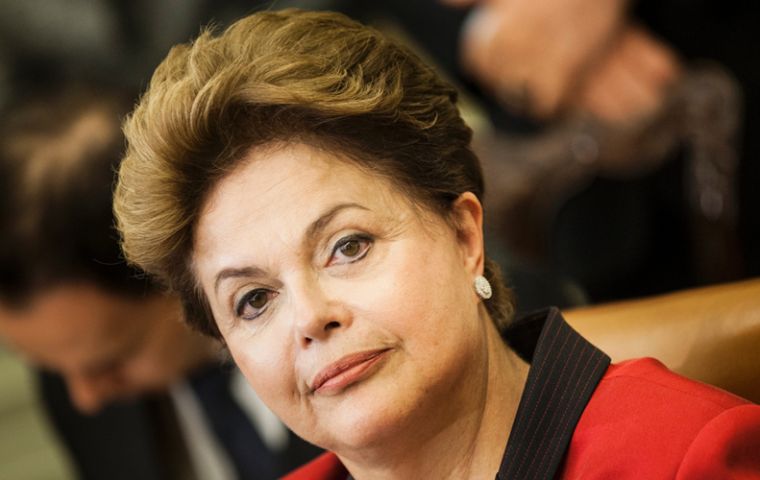 Brazilian industry production unexpectedly stalled in August, as factories reduced the output of consumer goods. Industrial output was unchanged in August after tumbling a revised 2.4% in July, the national statistics agency said in Rio de Janeiro.
Production fell 1.2% from a before, a greater drop than the 0.6% contraction predicted by economists, and down from a revised 1.7% jump in July.
President Dilma Rousseff has sought to reactivate the nation's manufacturing sector with tax breaks for producers and consumers. With government revenue flagging and growth showing signs of improvement, Rousseff has begun rolling back some of those incentives.
New investments in production will face borrowing costs that policy makers have boosted this year by more than any major economy in order to tamp inflation.
The Real strengthened 0.1% to 2.2139 per US dollar.
Industrial production rose in 15 of the 27 sectors monitored in August but consumer goods output fell 0.6%.
Economists in the central bank's most recent weekly survey raised their 2013 inflation forecast to 5.82% and held their growth forecast at 2.4%. The economists foresee the exchange rate at 2.3 Reais per dollar at year-end.
Brazil's central bank has raised its benchmark Selic rate rate in four straight meetings, to 9%, up from a record-low 7.25% in April. Inflation decelerated to 5.93% in the year through mid-September. While that's the first time all year it has fallen below 6%, it remains closer to the ceiling than the centre of the bank's target range. Policy makers target 4.5% plus or minus two percentage points.
Brazil's use of manufacturing capacity in July fell to 82.2%, its lowest level since September 2012, according to the National Industry Confederation. Industrial confidence in August and September rebounded from a four-year low in July.