Brazil car output and sales drop in September following on a strong August
Tuesday, October 8th 2013 - 18:20 UTC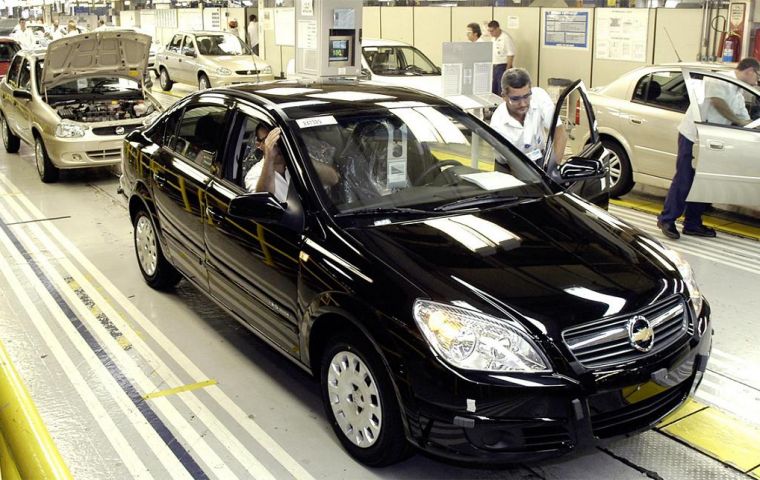 Brazil's car output and sales dropped in September from August, adding to signs of economic weakness in the third quarter after a surprisingly good start to the year. Automobile production in Brazil dropped 2.5% and sales fell 5.9% in September from August, the national automakers' association Anfavea said
Part of the drop was due to the lower number of business days in September compared to August, according to data from the national car dealers association earlier this month.
Auto output had risen 9% and sales had slipped 3.8% in the prior month, according to previously reported data.
Brazil's economy accelerated in the first half of this year, thanks in part to tax breaks and state-subsidized loans offered by President Dilma Rousseff. Recent data suggests a sharp slowdown in the third quarter, though.
Brazil is the world's fourth-biggest auto market, with Italy's Fiat, Germany's Volkswagen AG and US-based General Motors and Ford Motor selling more than 70% of new cars in the market.
Fiat remained Brazil's top seller of cars and light trucks in September, with about 63,000 new registrations. VW stayed in front of GM, selling some 57,000 passenger vehicles compared with the US utomaker's roughly 51,000 cars and light trucks. Ford sold about 28,000 vehicles.
French car maker Renault SA kept its lead over Hyundai Motor Co with about 21,000 new registrations compared with its South Korean rival's roughly 17,000 sales.