Chevron/Ecuadorean villagers case in new chapter before a US Judge
Tuesday, October 15th 2013 - 23:09 UTC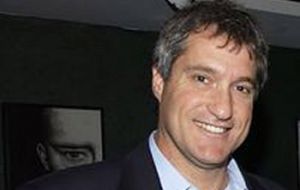 Chevron Corp will try to convince a US judge that a group of Ecuadorean villagers and their US lawyer used bribery to win a 18 billion dollars judgment against Chevron from a court in Ecuador, in the latest chapter in a long-running fight over pollution in the Amazon jungle.
In a trial starting this week, the oil company is asking a federal court in New York to prevent the villagers and their Harvard-educated lawyer, Steven Donziger, from using US courts to enforce the Ecuadorean judgment.
A victory in the US would likely help Chevron's defence in other countries where Donziger and the villagers may seek to enforce the judgment.
"We believe that any jurisdiction that observes the rule of law will find that the judgment is illegal and unenforceable because it's a product of fraud" said Morgan Crinklaw, a spokesman for Chevron.
Donziger and the villagers say they did nothing wrong in obtaining the judgment, and they accuse the judge in the US case, District Judge Lewis Kaplan, of bias against them.
"These claims by Chevron are utterly baseless," said Chris Gowen, a spokesman for Donziger and the Ecuadoreans.
The trial is the latest chapter in a dispute over environmental pollution between 1964 and 1992 at an oil-field in north-eastern Ecuador operated by Texaco, which Chevron bought in 2001.
In 2011, an Ecuadorean court awarded 18 billion dollars to people from the village of Lago Agrio, which was affected by the pollution, later increased to 19bn to cover fees.