Release of Margaret Thatcher personal papers of 1983
Tuesday, October 15th 2013 - 08:11 UTC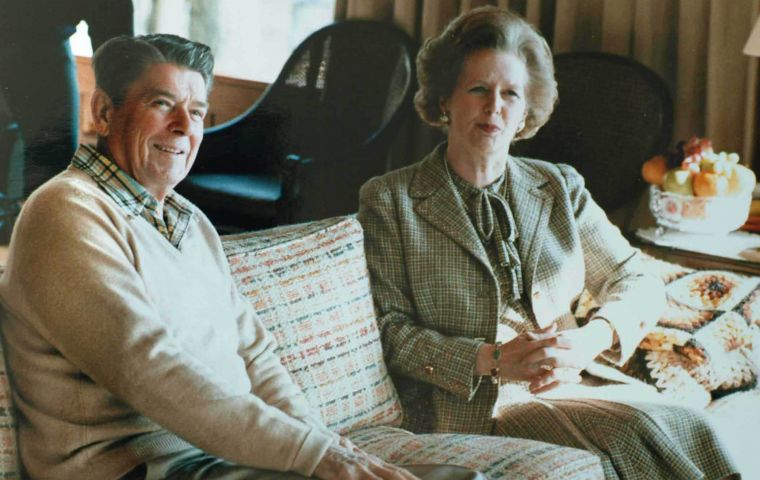 Former UK Prime Minister Margaret Thatcher's 1983 papers were opened at the Churchill College Archives Centre (Cambridge) and online on the website of the Margaret Thatcher Foundation in October 2013.
Previously unseen personal papers for that year are now being made available for the first time.
Highlights include:
Papers on the Franks report on the Falklands conflict, including MT's heavily annotated copy of the report.
Detailed planning files for the 1983 General Election campaign.
Congratulation letters on the election victory from domestic figures such as Lord Carrington, as well as overseas leaders like President Reagan.
Papers, including MT's handwritten notes, on changes to key Cabinet positions in the reshuffle which followed the election victory and the resignation of Cecil Parkinson.
Insights into MT's post-election psychology and advice on how the honeymoon period would be followed by media attacks on her .
Papers on MT's election to the Fellowship of the Royal Society, following a rare contested election, including correspondence with her former Tutor Dorothy Hodgkin on the subject.
Intriguing notes on a thaw in East-West relations (before the era of Mr Gorbachev) and a "partly heretical" note sent from her personal advisor on foreign affairs suggesting a judicious distancing of British policy from the US in areas other than the central Cold War.