Falklands' oil companies FOGL and Desire merger should be finished by 19 December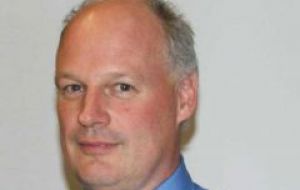 Falkland Oil and Gas Ltd updated investors on its proposed merger with Desire Petroleum (DES) Wednesday lunchtime, signaling the combination should be finished by 19 December.
Announced on 3 October, the deal has widely been received as a win-win, with FOGL gaining access to the North Falklands Basin for the first time and Desire receiving much-needed funds to kick-start drilling. Prior to this FOGL has only had South Falklands Basin exposure, which has prospective but not proven oil reserves.
Fellow oil explorer Rockhopper Exploration (RKH) famously struck oil with its Sea Lion discovery in 2010, which makes the chances of finding more in the area greater.
Under the agreement, Desire shareholders will receive nearly two thirds of a FOGL share for each share they currently hold in Desire. At the time it was announced and based on the most recent closing price of both shares, Desire was valued at a 45% premium.
FOGL said shareholders were being sent a circular with information on the combination as well as an explanation of why the company's directors consider it to be in the best interests of the firm. Desire shareholders will also receive documentation to that effect.
Stephen Phipps, chairman of Desire, who has been locked-in from dealing, said: "We have for a number of months been seeking additional investment into our North Falkland Basin licensees and are pleased this process has concluded with the combination with FOGL.
"Not only do Desire shareholders retain material interests in Desire's highly prospective exploration acreage, but we also benefit from the farm-out with Premier Oil (PMO) and Rockhopper, exposure to FOGL's upcoming program in the South Falkland Basin, a strong balance sheet and expert partners."
On the same day of the proposed merger with Desire, FOGL announced it had entered heads of agreement with Premier and Rockhopper for a farm-out deal which is conditional on the combination with Desire.
Earlier on Wednesday in its interim statement Premier said negotiations for a shared drilling program of the farmed-out licenses PL004a and PL004c were progressing well and expected to reach a conclusion by the end of the year.
FOGL will hold an EGM at 11:00am on 15 November for shareholders to vote on the proposed merger. Desire will hold a meeting on the same day. The expected date for the cancellation of trading in Desire shares on AIM is 6 December, while share certificates for the FOGL Consideration Shares given to Desire shareholders will be sent out on 19 December.