Argentina finds archives belonging to the military dictatorship
Tuesday, November 5th 2013 - 07:38 UTC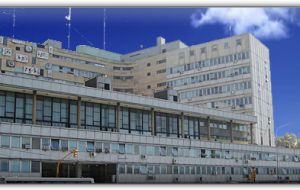 Argentina Defense Minister Agustín Rossi announced on Monday the finding of a vast quantity of archives belonging to the military dictatorship that ruled Argentina from 1976-83, including minutes that document 280 secret meetings held by the Armed Forces in those crucial years.
Speaking at a specially-convened press conference, Rossi revealed that around 1500 files had been found last Thursday in the basement of the Condor Building, the headquarters of the Argentine Air Force. The papers were stored inside safes and filing cabinets, and were found with information provided by Air Force chief Mario Miguel Callejo.
According to Rossi, among the material found were "six archives with the original minutes of the military junta. All of the secret minutes from March 24 (1976) to December 10 1983 are there" Minister Rossi remarked.
The minister also drew attention to "13 original minutes from the military junta where an exhaustive briefing on Papel Prensa was carried out," dated from September 15 1976 to December 1 1977.
Papel Prensa was the main supplier of print to newspapers mainly in Buenos Aires city.
Rossi asserted that "for the junta, the detention of [former Papel Prensa owners] the Graiver family was directly related to its sale."
"The courts will decide if this documentation that we have found contains, aside from historical value, a judicial value for the various cases that are taking place in distinct Argentine jurisdictions," he added, referencing the paper enterprise.
"The Papel Prensa brief is an open case still, which has the documentation presented by prosecutor Ricardo Molina at the time, and which has all the documents prepared by the state in the report 'Papel Prensa, the Truth'."
The minister further stated that junta discussion regarding those 'disappeared' during the regime was most limited "around what to say to the public". He also revealed the existence of so-called 'black lists' of entertainers and public figures, who were considered to be dangerous by the de facto administration.