Brazil consumer watchdog orders airlines to reduce 'abusive' domestic fare for 2014 World Cup
Tuesday, November 5th 2013 - 13:50 UTC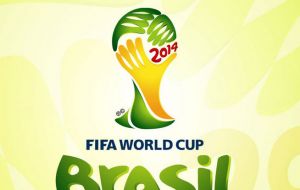 Brazil's consumer watchdog Procon Rio do Janeiro branch has ordered five airlines to reduce "abusive" domestic fares during next year's FIFA World Cup. Avianca, TAM, Gol, Azul and Oceanair have been accused of inflating prices up to 10-fold during the June 12-July 13 tournament.
In a statement released on Friday, Procon demanded a return to "normal pricing" and ordered airlines pay affected customers twice the amount charged in compensation.
The watchdog also accused Brazil's aviation industry regulator Anac of failing to correctly perform its duty.
"Fines must be applied to companies that are selling airfares at exorbitant prices during the World Cup," Procon said.
The announcement comes two weeks after the Brazilian government created an inter-ministerial working group to monitor the prices of flights, hotels and restaurants during the tournament. A meeting is scheduled for later this week.
"There are cases in which the price charged is 1000% higher than normal fares. Prices have soared particularly in the most demanded flights, for example the air bridge Rio-Sao Paulo" said Procon RJ.
Brazil is expecting 600.000 foreign tourists for the World Cup next year. An estimated three million people will be attracted by the month long Cup to be played in twelve stadiums and will be having to cope with obsolete and overloaded airports and facilities.
The Brazilian government also announced special air routes to exclusively address the increased demand during the World Cup, but under Brazilian law airlines as well as hotels are free to set their own fares.
The Cup begins 12 June next year and ends 13 July. Brazil expects the Cup to represent an income influx to the economy in the range of 11.5 billion dollars.