OIE restores Paraguay free of FMD with vaccination status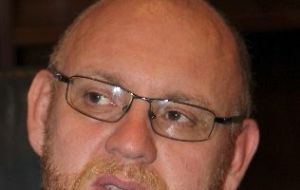 The World Organization for Animal Health, OIE restored Paraguay with the status of free of foot and mouth disease, FMD, with vaccination, a condition it had lost back in September 2011. The news was confirmed in Asunción by Paraguay's Minister of Agriculture and Livestock, Jorge Gattini
"The recovery of Paraguay's sanitary status is evidence of the responsibility and seriousness of our technical teams working in coordination with the private sector", said minister Gattini.
"This is crucially important for our beef industry because it opens new export markets and more demand for Paraguayan quality cattle".
Paraguay lost its free of FMD status following outbreaks to the north of the country in the San Pedro county in September 2011.
"This is great news coming from OIE, a new boost for investment in livestock and greater opportunities for Paraguay which is among the world0s top ten exporters of beef", underlined Gattini.
In the first nine months of the year, Paraguay exports of beef totaled 1.12 billion dollars close to a record high.