Chilean leaders of the massive student protests elected to Congress
Monday, November 18th 2013 - 22:06 UTC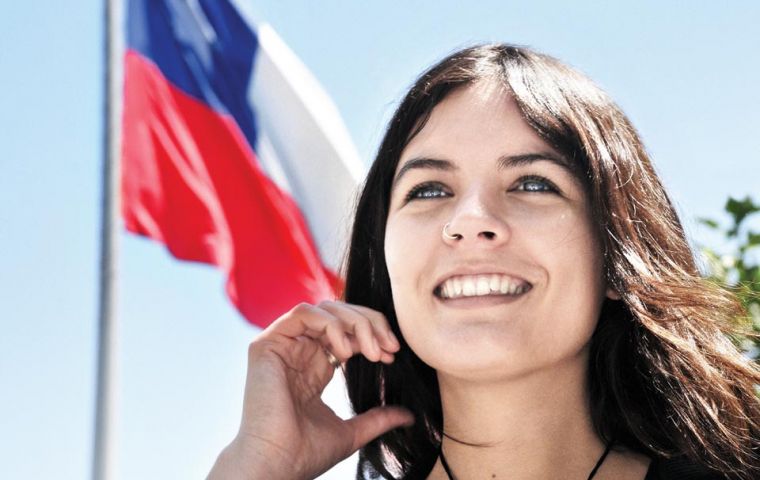 Vallejo's victory and those of independent candidates Giorgio Jackson and Gabriel Boric and fellow communist Karol Cariola, former comrade-in-arms in the student movement, who also gained seats in Chile's lower house on Sunday is significant for presidential front-runner Michelle Bachelet's bid to have her Nueva Mayoria coalition gain a stronger foothold in both houses of Congress.
Bachelet, who held Chile's highest office from 2006 to 2010, was the clear winner in the presidential election on Sunday, although she will have to go through a second-round runoff on 25 December to seal her victory.
The massive student protests of 2011 rocked incumbent President Sebastian Piñera's government and helped shape the 2013 electoral campaign, with Bachelet running on a platform to implement a tax reform to finance an education overhaul.
However their ascension to power most likely will not keep protests from spilling onto the streets next year as some in the new generation of student leaders view them as sellouts.
"I wouldn't vote for Giorgio Jackson ... for Camila Vallejo neither," said Melissa Sepulveda, the new head of the Universidad de Chile's student body (FECh), a position once held by Vallejo. "The possibility for change isn't in Congress," Sepulveda said in the recent radio interview.
The former Universidad Catolica student leader Giorgio Jackson who created his own political movement 'Democratic Revolution' won in his Santiago district with 47% of votes.
"Again Chileans on to the streets: education in Chile is not sold, it has to be defended" said Jackson in his political rallies emulating the slogans during the over forty marches organized in the last two years demanding free and improved education.
Student leaders Gabriel Boric and Karol Cariola also run as independent and as Communist candidates respectively. Boric the former president of the University of Chile students organization and who succeeded Vallejo won his seat in the extreme south region of Magallanes with 18,4% of the vote. While Cariola was elected with 39,.58% support in one of the poor districts of Santiago.
"The victories of the so called representatives from the 'social movement groups' has been the most resounding aspect of the legislative election" said Cristobal Bellolio, political analyst.
"The faces of discontent and indignation from those who had the government of President Piñera on the defensive are the true winners of this election and support Michelle Bachelet argument that they had to be in the system running for office", added Bellolio.
"They have set the agenda for Bachelet second administration", insisted the political analyst.