Argentina vs. hedge funds: Appeals court latest ruling opens the way to the US Supreme Court
Tuesday, November 19th 2013 - 08:43 UTC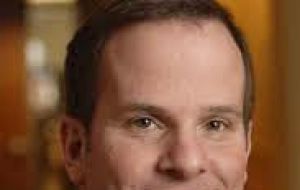 A United States appeals court on Monday declined to reconsider an order requiring Argentina to pay 1.33 billion dollars, ruling in favor of bondholders who refused to participate in two debt restructurings spinning out of the country's 2002 default.
The 2nd U.S. Circuit Court of Appeals in New York denied a petition by Argentina for rehearing by all of the judges sitting on the court.
The court's decision sets the stage for Argentina to go to the US Supreme Court in a case that has created concerns about a potential new debt crisis following Argentina's 100 billion default more than a decade ago.
The decision on Argentina's request for a so-called 'en banc' hearing is a victory for bondholders led by the hedge funds NML Capital Ltd, which is a unit of Paul Singer's Elliott Management Corp, and Aurelius Capital Management.
"The Supreme Court previously rejected Argentina's appeal and today's unanimous decision of the 2nd Circuit only reinforces that Argentina's self-serving plea do not warrant the Supreme Court's attention," said Theodore Olson, a lawyer for NML.
Argentina has refused to pay the holdout bondholders, who President Cristina Fernandez has called "vulture funds", arguing she will not let down the 93% bondholders who accepted the restructured bonds and is prepared to offer similar terms to holdouts.
Argentina's position could result in US courts enforcing injunctions blocking payment overseas to bondholders who participated in the prior restructurings in 2005 and 2010, possibly causing a new default.
In an attempt to avoid such a default, these bondholders who participated in one or both of the exchanges said on Monday they were organizing an effort to propose a solution and end the litigation.
"In an attempt to create a solution for a decade-old standoff, exchange bondholders have held several meetings over the last couple of weeks and are forming an ad hoc group and a steering committee to formalize a proposal for a global resolution, end litigation and avoid a default by Argentina," Robert Koenigsberger, managing partner and chief investment officer of Gramercy Funds Management said in an e-mailed statement.
The US Supreme Court previously declined to hear an earlier appeal by Argentina in October. The top US court likely would not decide whether to hear any new appeal by Argentina until sometime in 2014.
"We welcome the idea of good faith negotiations with Argentina, but we don't see the point of negotiating with other bondholders," an NML spokesman was quoted by Reuters.
The case is one of a multitude of lawsuits filed by creditors of Argentina following its historic 2002 sovereign debt default. Creditors holding about 93% of the country's bonds agreed to participate in the two previous debt swaps in 2005 and 2010 which gave them 25 to 29 cents on the dollar.
Other bondholders including NML and Aurelius went to court seeking payment in full. The litigation was filed in New York under the bond documents' terms.
NML has said it approached Argentina "countless" times to come to a solution but has always been rebuffed.
In 2011, US District Judge Thomas Griesa found Argentina breached a clause in the bond documents that required the equal treatment of creditors. The 2nd Circuit upheld that decision in October 2012 but sent the case back to Griesa to decide how the injunctions he had issued would work.
In November 2012, Griesa issued a subsequent order requiring Argentina to pay the 1.33 billion into a court-controlled escrow account favoring the holdout creditors.
A three-judge panel of the 2nd Circuit upheld Griesa's order in August, but put the effects of the order on hold pending a timely appeal to the Supreme Court.
The 2nd Circuit on November first refused to lift the stay, a request the holdout bondholders made after Cristina Fernandez proposed a voluntary swap of foreign debt in exchange for bonds governed by local law.