Brazil inflation slows down in November to an annualized 5.77%
Saturday, December 7th 2013 - 06:03 UTC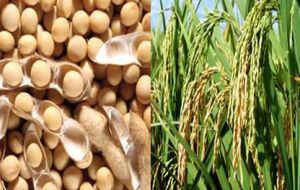 Brazil's annual inflation cooled in November falling to 5.77%, reported the Institute of Geography and Statistics, IBGE, on Friday. The November reading was the lowest since registering 5.84% in December 2012.
Brazil has struggled with persistently higher prices in recent years because of heavy government spending, which is expected to continue in 2014 because of the election year. The government spending is aimed at boosting economic growth that has stagnated over the past three years, including a 0.5% contraction in the third quarter of 2013 that was the country's worst economic performance since early 2009.
December's price index, however, could see additional pressures to close out 2013. Brazilian state-run energy giant Petrobras raised domestic gasoline and diesel prices 4% and 8%, respectively at the end of November. The increases were effective Nov. 30, but should have the greatest impact on consumers in December to which must be added an increase in food prices because of strong, holiday-related demand, especially for meats.

While some economists have said the recent deceleration in the 12-month rate was because of a low basis of comparison from last year, the monthly consumer-price measure also retreated in November.
Consumer prices advanced 0.54% in November after an 0.57% advance in October, the IBGE said. Overall food prices rose 0.56% from October, down from an increase of 1.03% in the previous month. Prices of rice and beans, Brazil's most basic staples, dropped 1.04 and 7.96% respectively.
The central bank targets inflation at 4.5%, with a tolerance margin of 2 percentage points.
An increase in electricity tariffs and higher airfares led price gains in November, the IBGE said. Food prices also increased, but at a slower pace than seen the previous month, the institute noted.