Venezuela clashes with World Bank over oil deal with Haiti
Friday, December 13th 2013 - 18:10 UTC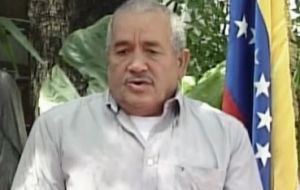 Venezuela has dismissed as "disrespectful" comments made by a senior World Bank official that Haiti was not transparent in its handling of funds provided under the Caracas-led PetroCaribe.
Venezuela's Ambassador to Haiti, Pedro Antonio Canino Gonzales described the comments made by the World Bank's representative to Haiti, Mary Barton-Dock, as interfering in the bilateral agreement reached between the two countries.
"President Nicolas Maduro is very satisfied with the way the Haitian government has spent PetroCaribe funds," Canino told the Haitian website, HCNN, adding "it does not belong to the World Bank to determine whether the funds were well used or not.
"This is simply insolent," the Venezuelan diplomat added.
PetroCaribe was established in 2005 under the administration of the late Venezuelan leader Hugo Chavez. The alliance with many Caribbean states allows for the purchase of oil on conditions of preferential payment. In 2013, the alliance linked with the Bolivarian Alliance for the Americas (ALBA) to go beyond oil and promote economic cooperation among member states.
The Haitian daily Le Nouvelliste last week quoted Barton-Dick as saying that there was a lack of transparency in the use of PetroCaribe funds by Haitian authorities.
But the Venezuelan diplomat said that the cooperation between Venezuela and Haiti were only the responsibility of President Michel Martelly, Prime Minister Laurent Lamothe, President Maduro and the populations of both countries.
"Our cooperation with Haiti is based on solidarity values and the respect of its sovereignty, but not on the imperialist mindset which consists in denying social empowerment for the vulnerable," Canino told HCNN.
Last week, Prime Minister Lamothe described Barton-Dock's comment as unfair and unfounded even though a World Bank official here said that Barton-Dock comments were misinterpreted.