Brazil denies EU charges of protectionism and discriminating tax measures
Friday, December 20th 2013 - 06:11 UTC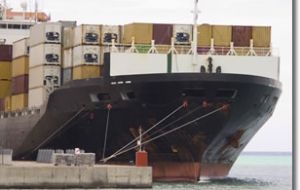 Brazil on Thursday strenuously denied European Union charges it engages in protectionism and said it would show its trade programs conform to WTO rules. The EU took Brazil to the World Trade Organization Thursday, complaining it was using taxes to discriminate against imports and illegally help its exporters
"We have solid arguments to show we absolutely abide by multilateral international trade legislation," Foreign Minister Luiz Alberto Figueiredo told reporters in Brasilia.
"We are confident that (Brazil's trade) programs conform to WTO rules," he added, insisting Brazil would "show our European partners that our programs called into question do indeed conform to international trade legislation."
The Brazilian Confederation of Industry (CNI) also vehemently rejected the charges.
"Brazil is not a protectionist country," CNI chairman Robson Braga de Andrade told a news conference in Brasilia.
The European Commission said in Brussels it had asked for talks with Brazil under WTO dispute settlement provisions "on tax measures that discriminate against imported goods and provide prohibited support to Brazilian exporters."
The Commission, the EU's executive arm, cited a 2011 case in which Brazil imposed a 30% tax increase on imported vehicles. The tax was due to expire at the end of last year but was extended in amended form for five further years.
Andrade conceded Brazil did encourage a "local content policy" prioritizing national producers.
But he indicated that "the result of our manufactured products trade balance shows a deficit of 120 million dollars which means we do not have protection for Brazilian industry.
"We do not manage to export Brazilian vehicles to Europe ... not on price grounds but owing to specific issues such as non-tariff barriers which these countries impose upon us and they do not approve our products," said Andrade.
He added that such policies "have impacted negatively on the EU's exporters" and "as a result raise prices imposed on Brazilian consumers.