UK Met Office will offer daily forecasts about the weather in space: solar storms the target
Friday, December 27th 2013 - 05:01 UTC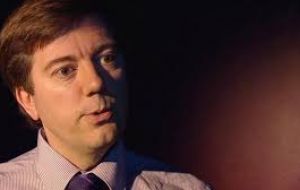 The United Kingdom Met Office is to begin offering daily forecasts about the weather in space. The 24 hour service will aim to help businesses and government departments by providing early warnings of solar storms that can disrupt satellites, radio communications and power grids. The first forecast is expected to be available next spring.
The Department for Business will support the scheme with £4.6m of funding over the next three years.
The Met Office will aim to develop better ways of predicting space weather in collaboration with the US National Oceanic and Atmospheric Administration. UK partners involved in the project include the British Geological Survey, Bath University and RAL Space.
Space weather is driven by energetic particles from the Sun. Solar flares and eruptions in the Sun's atmosphere - known as coronal mass ejections - are powerful sources of potentially destructive solar storms.
They have the potential to damage sensitive satellite components and induce current surges strong enough to knock out power grids on Earth.
A massive blackout in Quebec in 1989 has been attributed to a solar storm. The Sun's activity peaks about every 11 years, when solar emissions become more intense. It is currently in a "solar maximum" phase.
Mark Gibbs, head of space weather at the Met Office, said: "Space weather is a relatively immature science but understanding is growing rapidly."
He said the Met Office collaboration aimed to "accelerate the development of improved space weather models and prediction systems to make more effective use of space weather data".
Mr Gibbs added: "This investment will enable the Met Office to complete the space weather forecasting capability that it has been developing over the past two years and begin delivering forecasts, warnings and alerts to key sectors to minimize the impact to the technology-based services we all rely on."
Andrew Richards, a risk analyst for the National Grid, said: "A round-the-clock UK forecasting service for space weather is essential as part of National Grid's procedures for running the electricity transmission network securely and safely."