One for the White House: NSA program keeping phone call records is 'lawful'
Sunday, December 29th 2013 - 08:24 UTC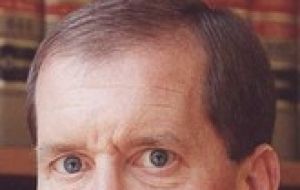 A federal judge ruled that a National Security Agency program that collects records of millions of Americans' phone calls is lawful, calling it a "counter-punch" to terrorism that does not violate Americans' privacy rights.
Last week's decision by US District Judge William Pauley in Manhattan diverged from a ruling by another judge this month that questioned the program's constitutionality, raising the prospect that the Supreme Court will need to resolve the issue.
In a 54-page decision, Pauley dismissed an American Civil Liberties Union lawsuit contending that the NSA collection of "bulk telephony metadata" violated the bar against warrantless searches under the Fourth Amendment of the US Constitution.
The judge also referred often to the September 11, 2001 attacks, in which nearly 3,000 people died, and said broad counter-terrorism programs such as the NSA's could help avoid a "horrific" repeat of those events.
Pauley ruled 11 days after US District Judge Richard Leon in Washington, DC said the "almost Orwellian" NSA program amounted to an "indiscriminate and arbitrary invasion" that was likely unconstitutional.
Leon also ordered the government to stop collecting call data on the two plaintiffs in that case, but suspended that portion of his decision so the government could appeal.