Airlines operating in Venezuela have 3.3bn dollars trapped by currency controls
Saturday, January 11th 2014 - 06:30 UTC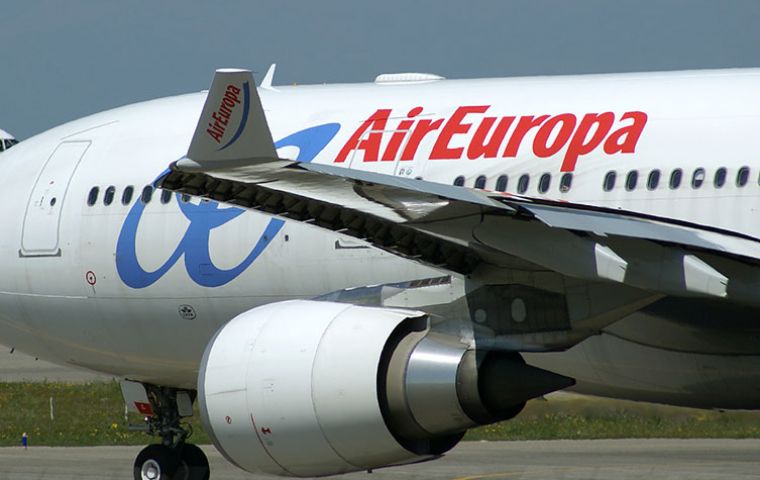 International airlines operating in Venezuela have 3.3 billion trapped because of currency controls, the International Air Transport Association, IATA, revealed. Airlines have to wait around 12 months for the government to convert their Bolivar earnings into dollars, with the time lag growing, according to the Venezuela Airline Association.
Valued at the official exchange rate of 6.3 Bolivar per dollar, the amount of cash airlines have in Venezuela has risen 27% from 2.6 billion in November, said Jason Sinclair an IATA spokesman.
Companies including Brazil's Gol Linhas Aereas Inteligentes SA and Panama's Copa Holdings SA are among those affected by the restrictions.
"We are still operating, but it's hard to get money out," Edmar Lopes Neto, Gol's chief financial officer, said from Miami and added "we're all in the same boat."
But Madrid-based Air Europa said Jan. 8 it suspended ticket sales from Venezuela as its cash in the country totaled 100 million dollars.
"We are looking for formulas to resolve these issues," Tourism Minister Andres Izarra told reporters in Caracas today. "We will make announcements shortly."
Copa's chief executive officer Pedro Heilbron said last November that delays in getting cash out of Venezuela doubled in the 12 months to September. The company said in a statement the same day that it had about 392 million dollars "pending repatriation" from Venezuela.
Carriers including American Airlines, Grupo Aeromexico and Avianca have been reducing their sales in Venezuela since late 2012, as tighter currency controls make it difficult for companies to expatriate earnings amid 56% annual inflation and gradual devaluation.
Shortages of foreign currency have emptied Venezuelan shops of everything from shaving blades to milk as importers struggle to get dollars and prices rise at the fastest pace in the world. In the illegal black market, the exchange rate is 66 Bolivar per dollar, according to website dolartoday.com. Venezuelans by law are banned from talking about the dollar in the illegal market.
By Anatoly Kurmanaev and Christiana Sciaudone - Bloomberg