South Georgia grey-headed albatross added to the 'endangered species' list
Tuesday, January 14th 2014 - 13:12 UTC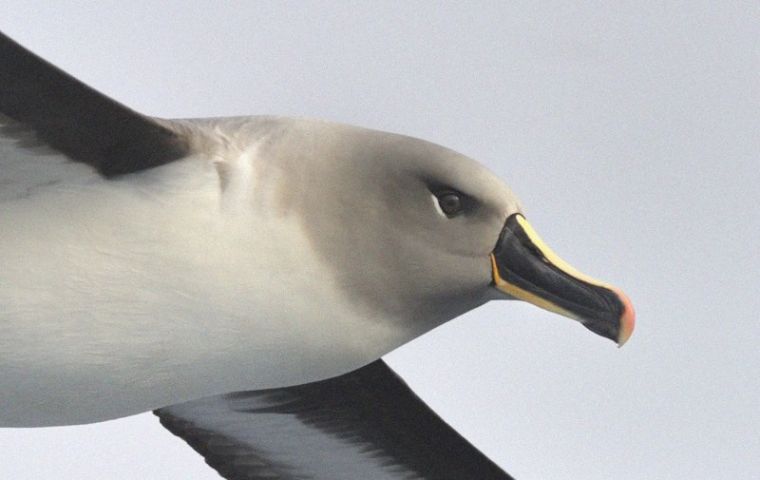 Encouraging and bad news for albatrosses: while the black-browed has been down-listed from 'near threatened' the grey-headed albatross is in rapid decline and considered "endangered" mainly because of fishing activities, reports the latest edition of the South Georgia Newsletter.
South Georgia is home to around half the global population of breeding grey-headed albatross and the rapid rate of decline in numbers in the South Georgia colonies of grey-headed albatross is a major contributing factor to the birds being newly listed as 'Endangered'.
Bird numbers have been declining very rapidly over three generations (90 years); the major driver of declines is likely to be incidental mortality when the birds come into contact with lon-gline fisheries outside of the South Georgia area.
There is better news for black-browed albatross which have been down-listed to 'Near Threatened'. The birds are considered to be less at risk as their colonies, especially in the Falklands where most of this species breed, are no longer recorded as undergoing very rapid population declines.
In the Falklands there have been population increases during the 2000s, and possibly since the 1980s. These birds are still known though to be dying as a result of longline and trawl fishing activities in other areas of the South Atlantic. The marine birds are mortally attracted to the baits and flashy hooks.