Vatican questioned by UN child rights watchdog on child sex abuse by priests
Friday, January 17th 2014 - 07:41 UTC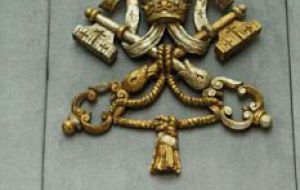 The Vatican was Thursday pushed for the first time to provide answers to the UN over its commitment to stamp out child sex abuse by priests. The landmark question-and-answer session before the UN's child rights watchdog in Geneva came as Pope Francis said Catholics should feel "shame", in an apparent reference to the scandals that have rocked the Church.
Francis has vowed zero tolerance of abuse, setting up a special committee to investigate sex crimes, enforce prevention and care for victims. But top officials at the United Nations Committee on the Rights of the Child questioned the Vatican's resolve.
"The Holy See has not established any mechanism to investigate those accused of perpetrating sexual abuse, nor to prosecute them," charged committee member Sara Oviedo.
The Roman Catholic Church has been shaken by a decade-long cascade of scandals involving child abuse by priests and Catholic lay officials, from Ireland to the United States and Australia.
Pressed for details of the Vatican's new committee, its UN ambassador, Monsignor Silvano Tomasi said the ground rules and membership were still being established.
Oviedo also quizzed the Vatican on specifics, demanding to know what it was doing in the case of Archbishop Jozef Wesolowski, a papal envoy from deeply Catholic Poland recalled from the Dominican Republic amid claims of abuse.
Monsignor Charles Scicluna, the Vatican's former top prosecutor, insisted the Church understood what it had to do. "The Holy See gets it, that certain things have to be done differently," he said.
"It's not words, it has to be commitment on the ground, on the level of the local churches," he told the panel.
But committee member Hiranthi Wijemanne said perpetrators were too often shielded by their hierarchy.
"Why is there no mandatory reporting to a country's judicial authorities when crimes occur?" she asked. "Taking actions against perpetrators is part of justice."
Past cases of abuse were often covered up by priests' superiors, who typically transferred offenders to new parishes, rather than turn them over to police. Scicluna insisted there was no conspiracy of silence.
"It is not a policy of the Holy See to encourage cover-ups," he said. "Our guideline has always been that domestic law of the countries where the churches operate needs to be followed."
Like other signatories of the 1989 UN Convention on the Rights of the Child, the Vatican agrees to submit regular reports on its respect for the rules, and to be scrutinized by an 18-member panel.
Thursday's session marked the Vatican's second appearance before the committee. The first was in 1995, before the abuse cases burst into the spotlight.